Ben Verlander
FOX Sports MLB Analyst
We know who the best team was this past week. The Seattle Mariners have been steadily climbing in my Power Rankings for about a month. 
They're well-represented here, also. So are the Atlanta Braves. But the headliners of this week's group are two of the best players in baseball, one of which is making a serious move in the NL MVP race. 
Without further ado, here's my latest team of the week!
Dodgers' Mookie Betts & Phillies' Bryce Harper lead Team of the Week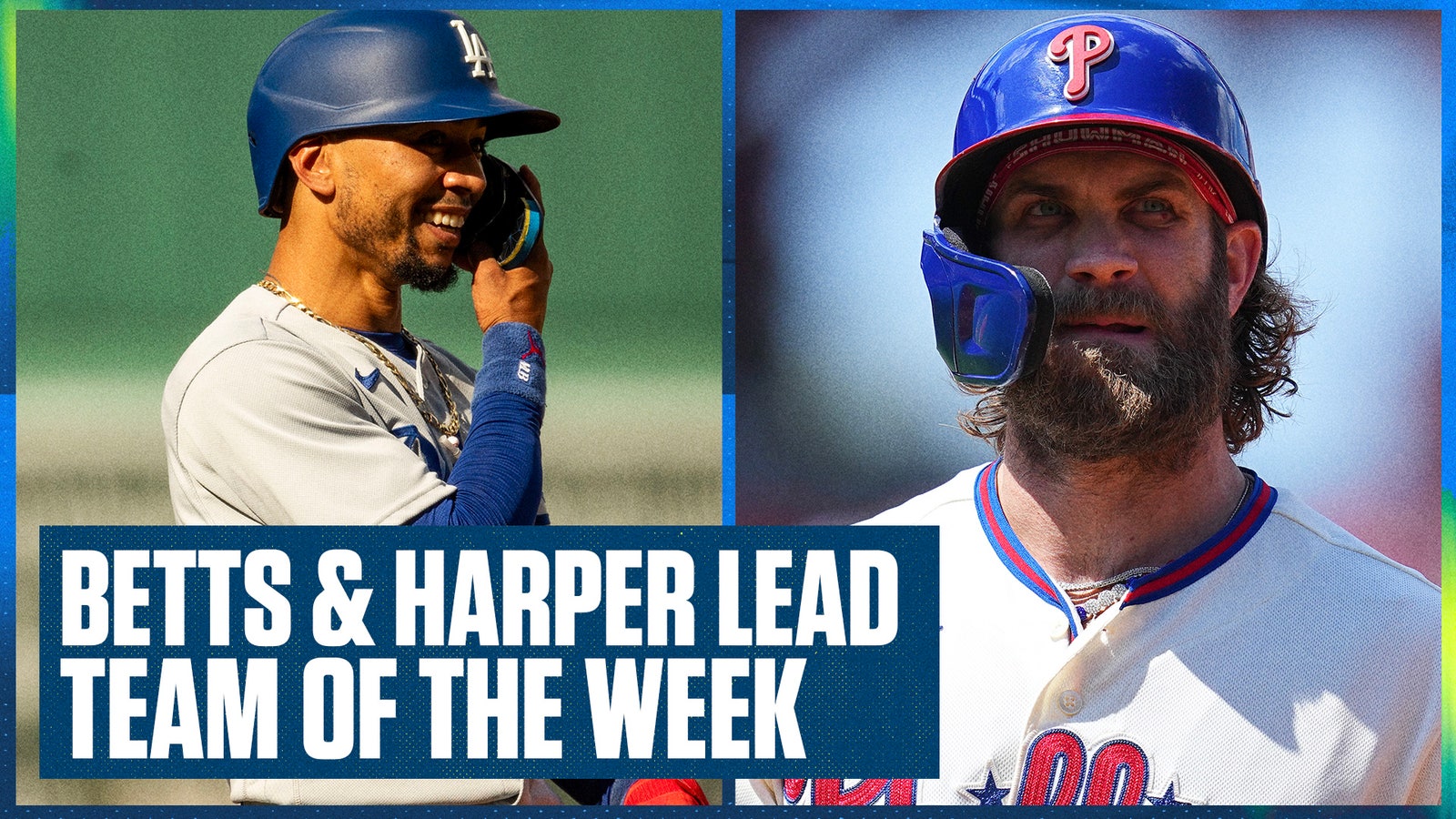 Catcher: Cal Raleigh, Seattle Mariners — .450 batting average, three home runs, nine RBIs
Here's a fun fact: Raleigh led all catchers in homers last season and he didn't even play the entire year in the majors. He's currently leading all catchers again in homers. The "Big Dumper" keeps hitting big hits.
First base: Bryce Harper, Philadelphia Phillies — .478 batting average, three home runs, nine RBIs, 1.556 OPS
This is the first time Harper has made this list at first base, which he started playing a few weeks ago as he's still rehabbing from Tommy John surgery.
And, remember, Harper was out for a long time and didn't take a rehab stint. He just immediately began hitting major-league pitching when he returned from injury. Now that he's settled in for the season, he's obviously heating up now.
Bryce Harper hits RBI single to give Phillies lead over Cardinals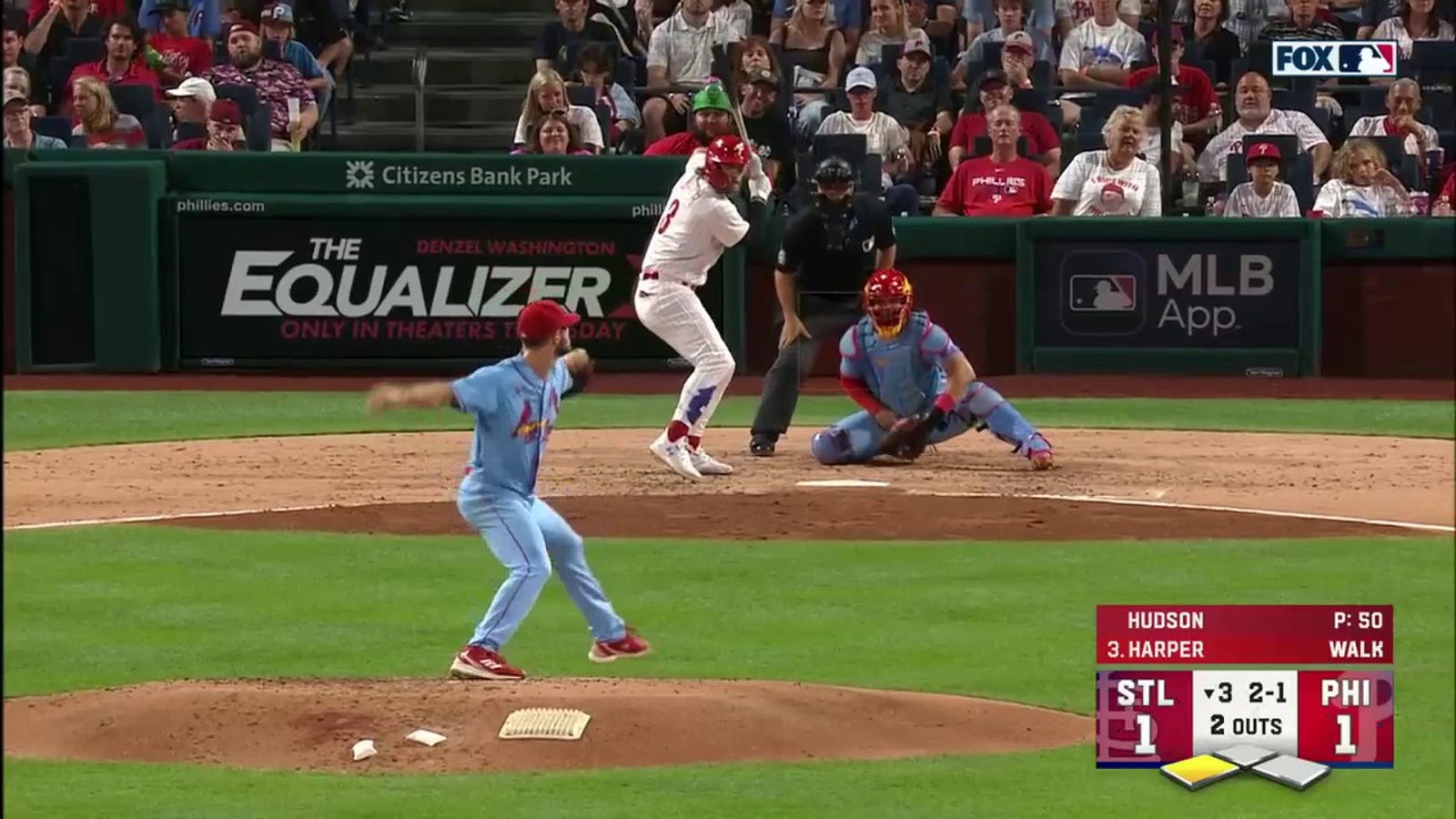 Second base: Josh Rojas, Seattle Mariners — .444 batting average, two home runs, six RBIs, 1.168 OPS
Speaking of first times, this is definitely Rojas' first time on here. He's not a household name, but he was a big part of the Mariners' offense last week as they haven't slowed down at all in August.
Third base: Alex Bregman, Houston Astros — .429 batting average, one home run, seven RBIs, 1.293 OPS 
Breggy bombs is back. He continued his post-All-Star break tear this past week. He's now hitting over .300 with a .972 OPS in the second half. 
Shortstop: Gunnar Henderson, Baltimore Orioles — .385 batting average, two home runs, six RBIs, 1.178 OPS, 1 guest appearance on "Flippin' Bats"
You come on "Flippin' Bats" and you find yourself on team of the week. It's just how it works! 
It's becoming a factual stat at this point that players play well right after their appearances on the pod. There really is something crazy about the pod luck, though, and how well players perform after they appear on the show. We even tracked stats on it last season when it became notable. 
Henderson hit a couple of homers this week and I nearly faced the conundrum of having to decide between him and Bregman for third base. But Henderson got some time at short this week, so an easy save there!
Alabama vs Auburn: The Kick Six, Draft Day & more with Gunnar Henderson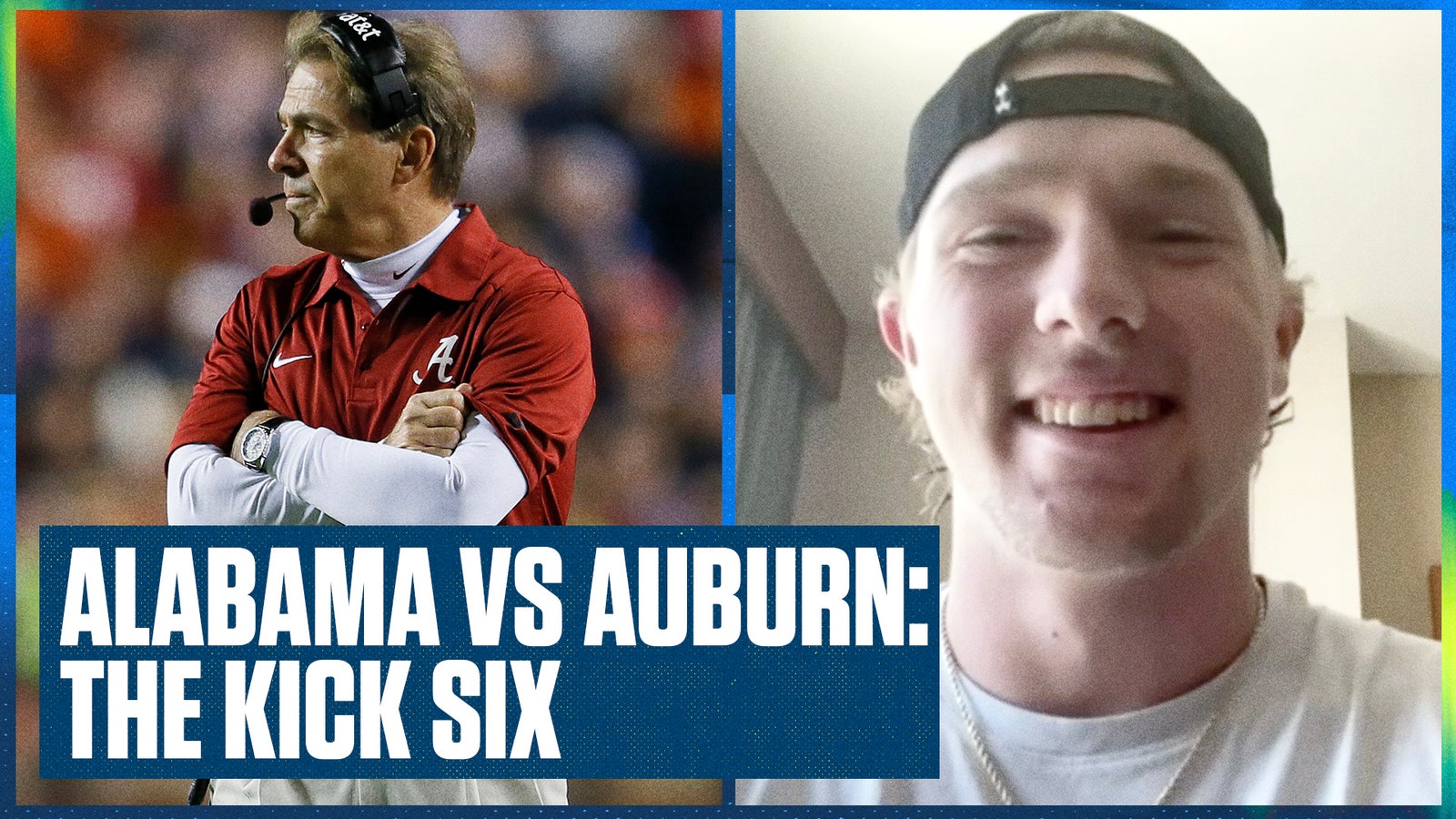 Outfield: Adam Duvall, Boston Red Sox — four home runs, 11 RBIs, 1.371 OPS
This was a great week for outfield performances, so deciding on three was tricky.
But Duvall made an easy case to be included by hitting .400 with four homers. Those were very similar stats to what he posted in the first couple weeks of the season prior to his wrist injury. He's been a bit streaky in the couple of months since his return. This week was the best side of the streakiness. 
Outfield: Kerry Carpenter, Detroit Tigers — .450 batting average, three homers, eight RBIs, 1.472 OPS
I love me some Kerry Carpenter! I'm actually starting to get excited about the Tigers' future and Carpenter is a big part of that. Obviously, Riley Greene and Spencer Torkelson are a part of that, too, with the former just being a stud and the latter having a turnaround year. 
But Carpenter has announced his presence with authority in this Tigers lineup. He has an OPS over .900 in nearly 300 at-bats this season. That's not a fluke. That's not a flash in the pan. It's a statement.
Outfield: Mookie Betts, Los Angeles Dodgers — .619 batting average, four RBIs, 1.476 OPS
Betts is great for team of the week, and you can put him in a cornucopia of positions: outfield, second base, shortstop, wherever.
Not only did he post an absurd average, but Betts also had a really cool week with his return to Fenway. He capped it off with a homer on Sunday, which doesn't count toward team of the week stats.
Mookie Betts launches two-run HR to extend Dodgers' lead against Red Sox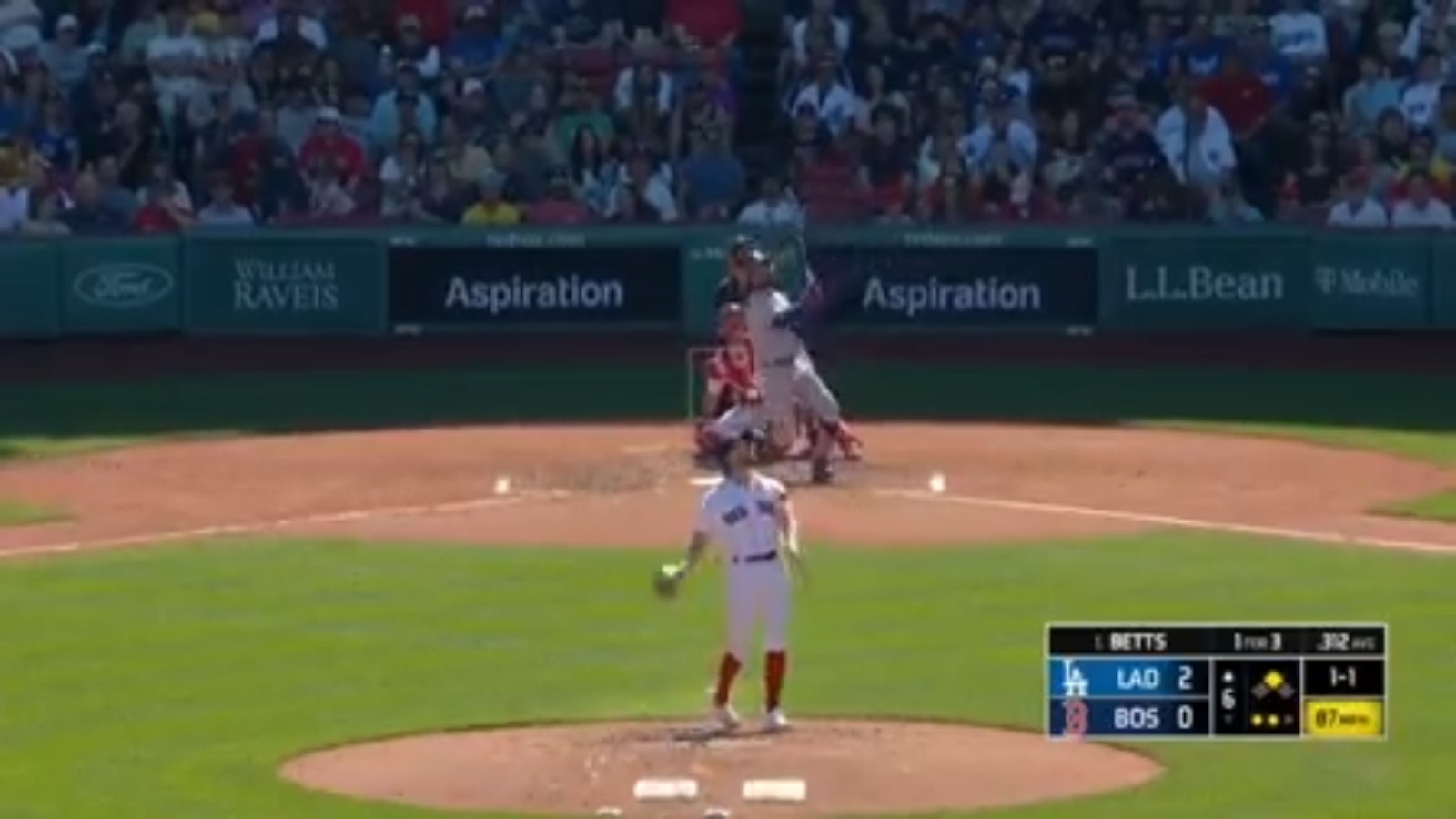 Designated hitter: Marcell Ozuna, Atlanta Braves — .476 batting average, four home runs, eight RBIs, 1.685 OPS
Ozuna has actually had a solid season for the Braves. I've been watching him a lot lately and he's been putting together some of the best at-bats I've ever seen from him. 
Starting pitcher: Charlie Morton, Atlanta Braves — 1-0, 11 Ks, 7 IP, 0.00, 0.091 BAA
Morton had a great start on the mound this week, dominating the Mets on Wednesday a week after he dominated New York's other team. He hasn't given up an earned run in his past three starts.
[Do you want more great stories delivered right to you? Here's how you can create or log in to your FOX Sports account, follow your favorite leagues, teams and players and receive a personalized newsletter in your inbox daily.]
Relief pitcher: Pete Fairbanks, Tampa Bay Rays — 2 SV, 7 Ks, 0.00, 0 BBs, 2 H
Fairbanks was nasty for the Rays this week, as Tampa is starting to play well again.
Player of the week: Bryce Harper
I love to see Harper excelling again. He's hitting as well as he has all season since returning from UCL surgery, and he's starting to get in the mix in the field now, too. 
The Phils are going to be a problem again in the playoffs because of Harper.
Ben Verlander is an MLB Analyst for FOX Sports and the host of the "Flippin' Bats" podcast. Born and raised in Richmond, Virginia, Verlander was an All-American at Old Dominion University before he joined his brother, Justin, in Detroit as a 14th-round pick of the Tigers in 2013. He spent five years in the Tigers organization. Follow him on Twitter @BenVerlander.
FOLLOW
Follow your favorites to personalize your FOX Sports experience
---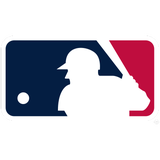 Get more from Major League Baseball Follow your favorites to get information about games, news and more
---