NEW YORK — If the Mets trade Pete Alonso — this offseason or before next year's deadline — there's only one reason why.
It's not because Alonso, whose contract expires after next season, doesn't fit into the team's future plans. It's not because the Mets want him gone. It's especially not because he's toxic.  
The only reason the Mets would trade their homegrown superstar is because of money. 
"Of course trade rumors are going to pop up," Alonso told FOX Sports on Tuesday. "But from a front office standpoint, [Mets general manager] Billy [Eppler] has to do his job and he has to focus on the team. My job is to play the best I can for the team. Obviously, I'm a piece to the puzzle and I'm a part of the machine. But he's gotta do his job, and I gotta do mine. He has to answer the phone. It's not personal."
Now, you might think money is no object for the Amazins — not since Steve Cohen took the keys to the kingdom. But even Cohen has shown he has a line he's not willing to cross. That much was clear when Jacob deGrom received a bigger offer from Texas, and the Mets were unwilling to go as high as five years, $180 million for their aging, oft-injured ace. 
Mets staffers familiar with Cohen's thinking don't expect negotiations with Alonso to be handled much differently than other star players around the league just because the boss upstairs has a net worth of $17.5 billion. They've learned while working under the third-year owner that he operates within a line of reason. 
In Flushing, baseball is a business, too. Those that have gotten to know Cohen say it's important to him not to get emotional or sentimental with player contracts — like the Polar Bear's. So, Cohen might not overpay for Alonso or aggressively approach his asking price if he and his brain trust determine the parameters of such a deal are unreasonable. There is a limit to everything, though the line that Cohen has demarcated when it comes to the most prolific slugger the Mets franchise has ever produced remains unclear. 
What I can confidently report, without any doubt, is that Alonso is not toxic to the Mets' clubhouse, as one recent report suggested. Bench coach Eric Chavez asked that his thoughts on the subject be printed. 
"That's ridiculous," Chavez said. "Whoever said that is dumb. It's just B.S."
Max Scherzer, who was back at Citi Field this week with the Rangers, laughed at the idea that his former clubhouse was toxic.
"No, it was not at all," he said. "We actually had a great clubhouse. We had great veterans. Everyone included. That's definitely not the reason why we lost. We were a tight-knit group. Had a lot of fun together."
Another current Met adamantly dismissed the claim while singling out Alonso and Brandon Nimmo as the best players he's ever been around. 
"I think that anything and everything can be written. It's the age of social media," Alonso said of the accusation. "For me, the only thing that really matters to me is the respect from my peers, which are the people who I work with every day. And that includes not just players and coaches, but also [media members] who are in here [the clubhouse].
"The person who said that, I've never seen him," Alonso continued. "I don't even know him. I don't really put any merit into it because it's someone I don't know. If you want to say whatever about my play, that's fine. But for me, I just want to be the best player and best person I can be every single day. I just want the respect of my peers that I see and work with every day." 
One Mets higher-up said players were notably upset after they heard about the reported comment that Alonso is toxic. Coaches tried to minimize the anger in the clubhouse by reminding players that one man's opinion doesn't mean every member of the press believes Alonso is toxic.
Again, I'll speak to that last part: I've covered Alonso since his 2019 rookie season and observed him interacting with various members of the Mets on countless occasions in ways that would only be described as honest, professional and respectful. The same can be said of our exchanges, even when I've been especially critical of his play. 
Though I'm not witness to Alonso's interactions behind closed doors, it's hard to imagine that the goofy, modest, baseball-obsessed first baseman we've watched for years completely changes colors when the recorders and cameras are turned off, and that everyone around him is hiding it. To be fair, Alonso can be aloof when speaking on certain topics, and sometimes he keeps to himself. That hardly makes him toxic. 
"I think he's one of the best guys in this clubhouse," Francisco Lindor said of Alonso.
The real issue here is his contract situation.
Several individuals within the organization said they would love to see Alonso remain in Queens long term. At the same time, they know baseball is a business and that dynamic certainly applies here. Recent deals around the league, like the Braves moving on from Freddie Freeman or the Diamondbacks trading Paul Goldschmidt in his prime, have convinced some Mets employees that, sure, it's possible Alonso is traded or leaves in free agency. Despite his status as one of baseball's best players, a separation wouldn't come as a surprise. 
All the uncertainty surrounding Alonso has at least a handful of Mets players planning to privately appeal for him to be retained. What will they say exactly? Players reiterated that Alonso is a hard worker and fun-loving, terrific at what he does, handles playing in New York with aplomb, a glue guy of the clubhouse and a special member of the team's core — and he might end up in the Hall of Fame. Those points would be made to Cohen directly, players said. 
"[Shohei] Ohtani has probably been traded three times already," one Met said regarding reports that Alonso could be traded. "It happens to everybody. Until it actually happens, it's just a rumor."
As I wrote back in June, the Mets should not trade Alonso. And, ultimately, I don't think they will. What they should do is lock him up sooner rather than later, because the longer they don't, the louder this all gets. The Mets believe Alonso is strong-minded enough to block out the commotion from trade talks and erroneous suggestions of toxicity. But, it's still a distraction — for everyone. And the only way to silence that noise is by showing him the money. 
With that said, for Alonso to spend the rest of his prime with the Mets, both sides will likely need to compromise. Cohen might have to agree to more money than he's being advised to spend, and Alonso probably has to lower his asking price. 
How the Mets proceed on this front in the coming months should clear up the confusion on what direction they're taking in 2024 following their selling spree at the trade deadline. The club effectually raised the white flag on its lost season by trading away Scherzer, Justin Verlander and others for marquee prospects. Afterward, Scherzer relayed from a conversation he had with Eppler that New York won't be all-in on trying to win the title next year. Per a recent USA Today report, several league executives expect Alonso to be traded this offseason and the Mets' front office has already informed other teams that any player not under contract after 2024 is available for the taking. 
But all that runs counter to what Cohen expressed — about the club in general but Alonso specifically — in the immediate aftermath of the deadline.
"We love Pete as a Met," Cohen said. "He's an integral part of the Mets. He's still with us for another year. We hope we work things out. Even with Brandon, we worked things out in free agency. So, hopefully we'll get a few shots at the apple and try to figure it out." 
We'll learn Cohen's plan soon enough. Thanks to his bank account, he can always reverse course and try to buy his way back into contender status. An Alonso extension would be a great place to start.
Here's guessing the three-time All-Star is aiming for at least $28 million annually, which would make him the highest-paid first baseman in the sport. Perhaps, a deal in the range of six years, $180 million would work for the two sides, which seemingly remain far apart in light of New York discussing an Alonso trade with Milwaukee at the deadline. 
Even if the Mets are looking to reset in 2024, it would behoove them to fortify their long-term future and avoid further drama this winter by finding a middle ground with their most important player while they still hold exclusive negotiating rights with him. After all, we're talking about a 28-year-old star and fan favorite who has grown to deftly navigate the pressure, atmosphere and media of New York. There just isn't much benefit to waiting, much less encouraging Alonso to test the market — if the Mets are serious about re-signing him.
If they're not, that says everything about their priorities and nothing about their clubhouse. Alonso loves the Mets, and the Mets would prefer for him to stay. Whether that happens will simply come down to money.
Deesha Thosar is an MLB writer for FOX Sports. She previously covered the Mets as a beat reporter for the New York Daily News. The daughter of Indian immigrants, Deesha grew up on Long Island and now lives in Queens. Follow her on Twitter at @DeeshaThosar. 
---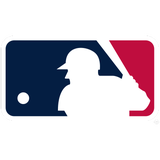 Get more from Major League Baseball Follow your favorites to get information about games, news and more
---