Clayton Kershaw's the only man still standing from the Dodgers' Opening Day rotation. The same goes for Zach Eflin in Tampa Bay. Both teams persevered through a litany of injuries to punch their tickets to the postseason. 
But how do the shorthanded groups rank now among the most formidable playoff rotations in baseball? 
These MLB contenders have the best argument for the top starters come October: 
(Note: Only teams within four games of a playoff spot were considered for this week's rankings.) 
PIECING IT TOGETHER …
16) Cincinnati Reds (78-73, 0.5 games back of NL wild card) 
Top Three: Hunter Greene, Andrew Abbott, Brandon Williamson 
It's kind of amazing the Reds are where they are, still very much in playoff contention, while sporting a 5.40 rotation ERA that ranks 28th in the majors. It's almost a full run worse than any other contender on this list, and it's been even worse lately, with Cincinnati sporting a 6.46 rotation ERA in September. The Reds have had 15 different pitchers start multiple games this year. Greene is among the more fun watches in the game, and Abbott had an exceptional first half, but it gets bleak quickly. 
15) Texas Rangers (82-67, AL wild card No. 3) 
Top Three: Nathan Eovaldi, Jordan Montgomery, Jon Gray 
14) Los Angeles Dodgers (91-57, clinched 1st in NL West) 
Top Three: Clayton Kershaw, Bobby Miller, Lance Lynn
These teams are grouped together because … it's not supposed to look like this. 
The Rangers lost a two-time Cy Young Award winner in Jacob deGrom, then a two-time Cy Young Award winner in Max Scherzer, who's out for the regular season and likely the postseason. Eovaldi was sensational in the first half but has not looked the same as he builds back up from a forearm strain. The Rangers sit behind the Dodgers here because bullpen games sound much more terrifying for them. 
The Dodgers already clinched their division despite losing practically their entire rotation. Julio Urías, Dustin May, Tony Gonsolin … all gone. Kershaw hasn't looked quite like himself since his return from a mysterious shoulder ailment. The Dodgers will get creative, as they're wont to do anyway. Get ready for the kids and a ton of pitchers taking down multiple innings. Rookie starters Miller, Ryan Pepiot and perhaps Emmet Sheehan and Gavin Stone could play into the playoff mix. 
13) San Francisco Giants (76-74, 2.0 games back of NL wild card) 
Top Three: Logan Webb, Alex Cobb, ???
12) Arizona Diamondbacks (79-72, NL wild card No. 2) 
Top Three: Zac Gallen, Merrill Kelly, ??? 
Both teams are in the NL West. Both teams are vying for a wild-card spot. Both teams have an ace who has been in the Cy Young mix for much of the year. 
… And both teams' third starter in the playoffs would be a complete mystery. 
The Giants have Webb … but also have thrown the fewest starting pitcher innings in the National League this year. 
The D-backs have Gallen … but also have the worst rotation ERA of any team on this list other than the Reds. 
Behind Gallen and Kelly, Arizona would probably turn to rookie Brandon Pfaadt, who has had an erratic rookie season but held the Cubs scoreless in 5.1 innings his last time out. For the Giants, it's anyone's guess. Alex Wood, Keaton Winn, Ross Stripling and Sean Manaea could all factor into the mix. Bullpen games galore!
11) Miami Marlins (78-72, T-NL wild card No. 3)
Top Three: Jesus Luzardo, Eury Pérez, Braxton Garrett 
The loss of Sandy Alcántara looms large here. He was far from his Cy Young form this year, but he was still one of the more consistent pitchers in the Marlins rotation in the second half before spraining his UCL. It's unclear if he'll be back to help this year. It's a huge blow. Behind him, the talent and the stuff — as well as the volatility — of Miami's staff is undeniable. But seeing a 6-foot-8 20-year-old getting a playoff start would be a joy. 
CY DISCUSSION? 
10) Chicago Cubs (78-72, T-NL wild card No. 3)
Top Three: Justin Steele, Jameson Taillon, Javier Assad/Kyle Hendricks 
The Cubs' rotation isn't the reason they are where they are. But they've been perfectly serviceable and have had some incredible stories, beginning with Steele, who cut his walk rate in half and has used that precision to vault himself into the NL Cy Young mix. Even after allowing six runs his last time out, he has the second-best ERA in the majors behind Blake Snell, who is the only pitcher with better odds to win the top honor. 
STRENGTH IN NUMBERS 
9) Baltimore Orioles (93-56, 1st in AL East; clinched playoff berth)
Top Three: Kyle Bradish, Grayson Rodriguez, Dean Kremer/John Means/Kyle Gibson  
So, about how good Steele's been … Bradish now has an even better ERA than the Cubs' Cy Young contender over the season's second half. He has been exceptional leading the Orioles' staff and will almost certainly take the ball in the first game of a playoff series. Rodriguez has also taken a giant step forward since the All-Star break, most recently delivering a career-high eight scoreless innings to beat the Rays. Now, Means is back from Tommy John. Kremer looked fantastic in August. Even without deadline add Jack Flaherty performing the way the Orioles would've envisioned, they suddenly have a number of viable options to deploy in October. 
8) Tampa Bay Rays (92-59, AL wild card No. 1; clinched playoff berth) 
Top Three: Tyler Glasnow, Zach Eflin, Aaron Civale/Zack Littell 
It's remarkable what the Rays have done considering all they've endured. Jeffrey Springs had Tommy John surgery in April after allowing one run in three starts. Drew Rasmussen (4-2, 2.62 ERA) was lost for the year after eight starts. Ace Shane McClanahan (11-2, 3.29) underwent Tommy John surgery a month ago. The result? A 3.83 starters ERA, tied for the second-best mark in baseball. They just always find a way. 
7) Houston Astros (84-66, 1st in AL West) 
Top Three: Framber Valdez, Justin Verlander, JP France/Cristian Javier/Hunter Brown
They felt the loss of Verlander … and then brought him back. It hasn't been all smooth sailing in an Astros rotation with more name recognition than 2023 production thus far, particularly since the All-Star break, but there's a ton of big-game experience to rely upon here. Sure, it's weird to see Javier with a 4.74 ERA on the year. Verlander has a mark higher than that in three September starts. But Valdez has turned it on this month, and rookies France and Brown give the reigning champs intriguing depth. 
6) Minnesota Twins (79-71, 1st in AL Central)
Top Three: Sonny Gray, Pablo Lòpez, Joe Ryan
Gerrit Cole. Bradish. Those are the only qualified AL starters with a better ERA than Gray and Lòpez in the season's second half. I'm not sure people are talking enough about those two in a year in which the Twins' rotation carried it much of the way toward a likely division title. 
Twins starting pitchers have the most strikeouts in baseball this year, and it's not particularly close. The only reason they're not higher up is they're a little top-heavy, especially considering Ryan's second-half home run struggles. Things have gone better lately, though, and he'd probably still earn a Game 3 start. But Kenta Maeda, Bailey Ober and Dallas Keuchel could all vie for an opportunity down the stretch. 
FEARSOME FIVESOMES 
5) Philadelphia Phillies (81-68, NL wild card No.1) 
Top Five: Zack Wheeler, Aaron Nola, Ranger Suárez, Taijuan Walker/Cristopher Sánchez  
The Phillies have narrowed their six-man rotation down to five. It's not often a team can afford to take a deadline acquisition who threw a no-hitter and shift him to the bullpen. Wheeler is the ace and has pitched much better than his 3.70 ERA would indicate. Sánchez continues to be a revelation in a career year and will give manager Rob Thomson plenty to consider, but he might be the odd man out in a playoff rotation. Whatever decisions are made, their success could depend on whether Nola can turn things around. 
4) Toronto Blue Jays (83-67, AL wild card No. 2) 
Top Five: Kevin Gausman, Chris Bassitt, José Berríos, Yusei Kikuchi, Hyun-Jin Ryu
The Blue Jays are used to overwhelming teams with their powerful offense. Instead, if they make the playoffs, it will be their pitching that gets them there — specifically, their rotation. They have withstood Alek Manoah's surprising struggles with aplomb. Their starting pitchers entered Sunday with a 3.79 ERA, the best mark in the majors. 
Gausman leads the AL in strikeouts and has been a Cy Young contender all year. Berríos has bounced back. Kikuchi has looked even better than he did in his All-Star season in Seattle in 2021. Bassitt isn't striking out as many batters as usual, but he has started more games than anyone in the rotation and has been much better in the second half. Now, a healthy Ryu adds another element. 
TERRIFYING TRIOS 
3) Atlanta Braves (96-53, clinched 1st in NL East) 
Top Three: Spencer Strider, Max Fried, Charlie Morton
2) Seattle Mariners (81-68, 1.0 games back of AL wild card)
Top Three: Luis Castillo, Logan Gilbert, George Kirby 
Really, you could put these top three teams in any order and make a legitimate argument. 
Even with an elevated ERA this year, you can crown Strider as MLB's strikeout king. Fried has a sub-3.00 ERA since returning from a forearm strain on Aug. 4. At 39 years old, Morton's curveball remains a thing of beauty. He has the most strikeouts on the pitch in baseball this year. As exceptional a first half as Bryce Elder had this year, the Mariners come in one spot higher for their depth as a rotation. They have an ace in Castillo. They have studs in Gilbert and Kirby. And if the Mariners make it in, it'll be really interesting to see how they use rookies Bryce Miller, who doesn't walk anyone, and Bryan Woo, who's adept at avoiding hard contact. 
1)  Milwaukee Brewers (84-65, 1st in NL Central) 
Top Three: Corbin Burnes, Brandon Woodruff, Freddy Peralta
Woodruff has allowed one run in 22 September innings. Peralta has recorded 23 strikeouts and one walk in 17.2 innings this month. He's tied with Strider for the most strikeouts in MLB since the All-Star break. And of course, in Burnes, Milwaukee can deploy a three-time All-Star and Cy Young winner. Sure, the Brewers may not have the depth behind that trio that other contenders possess, but this top three is the best the game has to offer. And it makes Milwaukee a club no team should want to see come October, particularly in a short series.
Rowan Kavner covers the Dodgers and MLB as a whole for FOX Sports. He previously was the Dodgers' editor of digital and print publications. Follow him on Twitter at @RowanKavner. 
---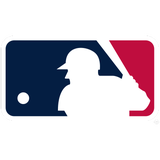 Get more from Major League Baseball Follow your favorites to get information about games, news and more
---