Jordan Shusterman
FOX Sports MLB Analyst
The American League East is playing out just as we all expected back in March: As the Yankees and Red Sox conclude a four-game series on Thursday (FOX, 7:15 p.m. ET) in a battle to avoid the cellar, the Rays and Orioles begin a massive four-game set that could determine the crown. 
OK, if this seems unusual, that's because it is: the Red Sox and Yankees have never finished in the bottom two spots in the AL East. (However, they did occupy the last two spots in the 10-team American League back in 1966.) Moreover, the Rays and Orioles have never finished in the top two spots in the AL East since the Rays came into existence in 1998. So, yeah, it's been an interesting year. 
Here's what you need to know before Thursday's first pitch at Camden Yards (FOX, 7:15 p.m ET).
THE STAKES
Baltimore (91-54) has maintained its division lead since seizing the top spot from Tampa Bay (90-57) in mid-July, though the Rays have never fallen more than four games back at any point. Now they sit just two games back of the Orioles, offering their best remaining opportunity to reclaim first place in baseball's toughest division. The Rays could still lose this series and win the division, but they'd be stuck doing a lot more scoreboard-watching down the stretch than if they seize the division lead this weekend and reclaim control of their own destiny.
While the division title may not be decided this weekend — there will still be two weeks to go, of course — these games do mean more than just what the standings say come Monday. Remember, Game 163s have been eliminated with the expanded playoffs, which means head-to-head record serves as the tiebreaker. The new balanced schedule has reduced the number of games against divisional opponents from 19 to 13. Baltimore currently leads the season series 6-3, meaning Tampa Bay would need to sweep this weekend to secure a tiebreaker in their favor. Otherwise, should both teams both finish at, say, 99 wins, the Orioles will be AL East champs and get a first-round bye while the Rays will be forced to host a best-of-three wild-card series against either the Astros, Rangers, Blue Jays or Mariners. 
This series, of course, is not just about who gets to raise an AL East banner — it's about who will claim a No. 1 seed and own home-field advantage throughout the American League playoffs, if not all of October (pending the results on the NL side of the bracket). This could prove especially vital for Tampa Bay, whose 50-25 mark at Tropicana Field is the best home record of any team in baseball. The Orioles' 43-28 record at Camden Yards (fourth-best in MLB) is nothing to scoff at, either, but their 48-26 road record (second-best in MLB behind only Atlanta) suggests home field may not be as much of a boon for them compared to the Rays (40-32 on the road). 
Cedric Mullins hits GRAND SLAM to give Orioles lead over Cardinals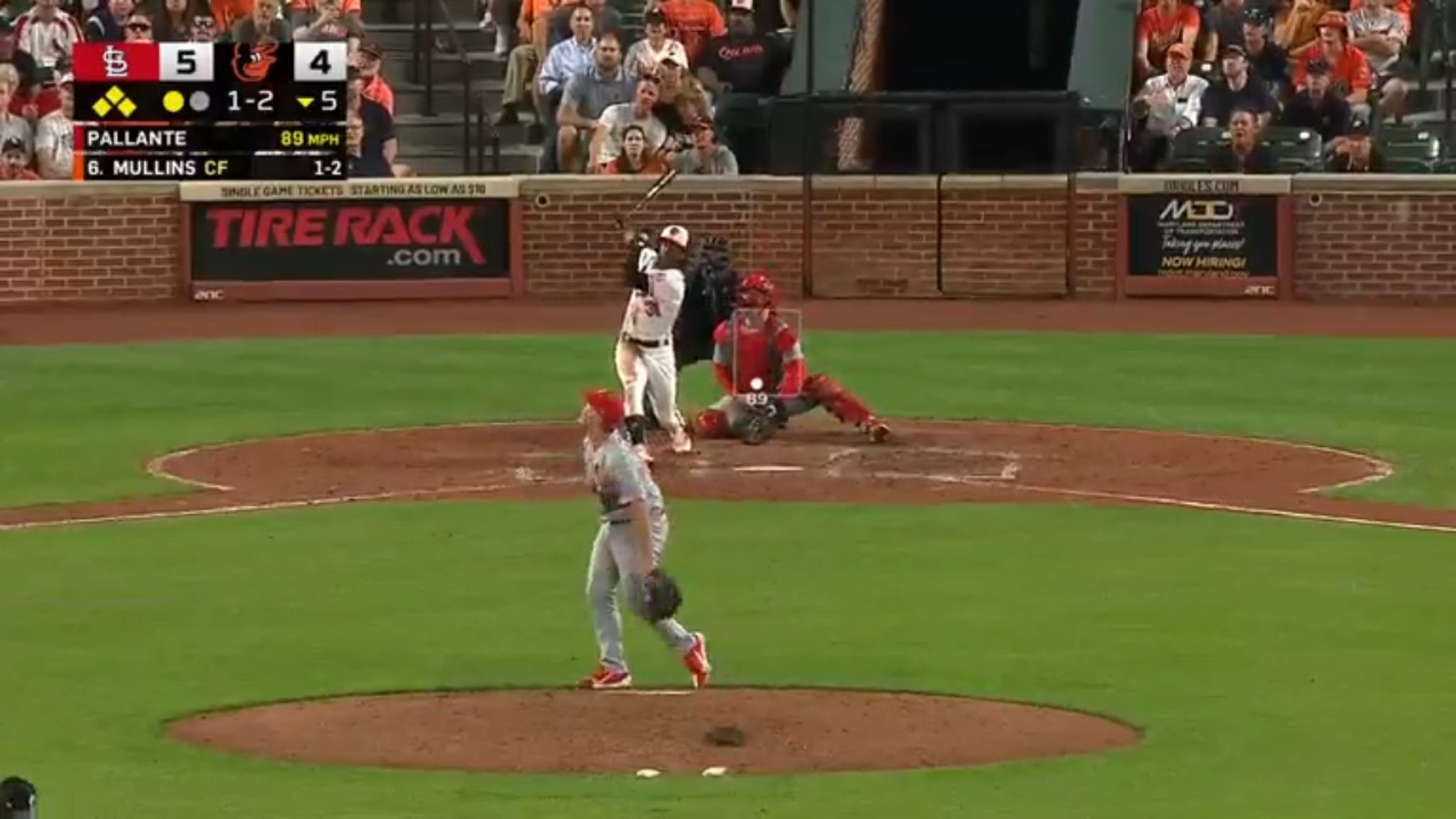 WHO'S PITCHING?
Regular-season series don't always guarantee the best possible pitching matchups since not every team's rotation is synced up, but we've got some great pitching duels lined up for this weekend. 
Thursday: Kyle Bradish vs. Aaron Civale
This should be a great showcase for Bradish, whose impressively low ERA (3.03; third-lowest in the AL behind only Gerrit Cole and Sonny Gray) has made countless baseball fans (me included) double-take at various points this season. He's been fantastically consistent lately, as well, allowing exactly two runs over exactly six innings of work in four of his past five outings. Civale has been solid for the Rays since arriving from Cleveland via trade at the deadline, though his trademark top-tier command has uncharacteristically wavered recently, as he's issued six free passes over his previous two starts.
Friday: Jack Flaherty vs. Zach Eflin
Speaking of the trade deadline, this is a huge opportunity for Flaherty to get in the good graces of the Baltimore fan base and front office alike after posting a 7.16 ERA across his first six starts as an Oriole. Should he have another clunker, his role in the rotation moving forward has to be in question, especially considering the recent return of lefty John Means. Eflin, meanwhile, has enjoyed a career year in his first season with Tampa Bay and currently ranks eighth among qualified starting pitchers in fWAR.
Saturday: Grayson Rodriguez vs. Tyler Glasnow
Now this will be fun. As far as pure stuff goes, you won't find many better matchups all year than these two flamethrowers going at it. Glasnow is no stranger to high stakes having pitched in October multiple times, but this will certainly be the biggest game of the rookie Rodriguez's young career. I can't wait to see how he elevates his game on such a big stage, especially with how well he's been throwing lately.
Sunday: Dean Kremer vs. Zack Littell
Don't sleep on this finale. Littell has been surprisingly reliable since moving into the rotation at the end of July, which is all the Rays could really ask for considering how many key starters they've lost this year due to injury. Kremer will be coming off an ugly showing versus St. Louis, though his 2.35 ERA across eight starts before that outing suggests it was more of a fluke amid an otherwise strong run of form.
WHO'S HITTING?
Catcher Adley Rutschman remains the face of the Orioles' ascent from rebuilding to contending, and his elite OBP skills and defensive aptitude continue to headline an impressive all-around profile, even if his power production has lacked in recent months. AL Rookie of the Year front-runner Gunnar Henderson and switch-hitting slugger Anthony Santander have been the ones supplying the power lately.
If there's anyone you can count on to step up in a big series like this, Randy Arozarena is an easy top choice. Arozarena isn't just entertaining, he's fabulously productive and consistently delivers in the highest-leverage moments. Yandy Díaz maintains the title of best Rays hitter, and he's stayed scorching down the stretch of what has been a career year.
WHO'S PLAYING BETTER LATELY?
That's tough to say. The Rays are coming off a road series win in Minnesota; Baltimore just lost a series at home to St. Louis. Zoom further out, though, and you'll find these teams have been almost equally excellent over the past month or so. Both teams are 7-3 over their past 10 games and 14-6 over their past 20; Tampa Bay's 21-9 record over its past 30 games barely edges Baltimore's 20-10 mark. 
WHO'S HURT?
Both teams have lost key players to injury this year, especially on the mound. You'd have one hell of a rotation using only starters on Tampa Bay's injured list: Shane McClanahan, Drew Rasmussen, Jeffrey Springs and Shane Baz have all succumbed to elbow surgery at different points over the past year and are out for the season. Outfielder Manuel Margot has also been out with an elbow injury for the past month but is already on a rehab assignment and could be back sooner rather than later, particularly in wake of a fractured right hand suffered last week by center fielder Jose Siri. Jason Adam, another key Rays reliever, also remains out with an oblique strain but could return before the end of the season. 
Félix Bautista, arguably the game's best closer before he went down with an elbow injury at the end of August, looms large over the remainder of Baltimore's season and not just because he is a gigantic human being. We certainly won't be seeing him in this series, but the Orioles won't rule him out entirely for the stretch run just yet.
On offense, Ryan Mountcastle suffered some degree of shoulder injury Wednesday and is day-to-day. Reports indicate Baltimore will recall top prospect and former No. 2 overall pick Heston Kjerstad ahead of this series as insurance, in case Mountcastle is out for an extended period. Yeah, there's another young, exciting Orioles hitter on the way. Get used to it. 
THE ROAD AHEAD
The Rays will have 11 games to play following this series, the Orioles 13. Strength of schedule is fairly comparable between them, though I'd say Baltimore has the slightly easier path:
Orioles' remaining schedule:
3 at Astros

4 at Guardians

2 vs. Nationals

4 vs. Red Sox
Rays' remaining schedule:
3 vs. Angels

3 vs. Blue Jays

2 at Red Sox

3 at Blue Jays
WHO'S GOT THE EDGE THIS WEEKEND? 
I think pitching lines up more in the Rays' favor, though I'd probably say that regardless of the specific matchups. I'm also encouraged by how much better they've played on the road in the second half, winning eight of 10 road series after the break compared to just five of 13 in the first half. Still, I'd be stunned if they're able to win all four (what a mop that would be) and seize the tiebreaker considering how well Baltimore has been playing. I'd think Tampa Bay would be happy to split this weekend and try to make up the two-game gap in the final two weeks, but I'm not about to bet against a team with Arozarena on it to settle for anything. 
Here's a cowardly hedge, instead: I think the Rays takes three of four this weekend, but the Orioles ultimately hang on to win the division. Right or wrong, I can't wait to watch these games and the final two weeks for these two unexpected juggernauts. 
Jordan Shusterman is half of @CespedesBBQ and a baseball writer for FOX Sports. He has covered baseball for his entire adult life, most notably for MLB.com, DAZN and The Ringer. He's a Mariners fan living in the Eastern Time Zone, which means he loves a good 10 p.m. first pitch. You can follow him on Twitter @j_shusterman_. 
---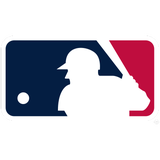 Get more from Major League Baseball Follow your favorites to get information about games, news and more
---