Rob Rang
NFL Draft Analyst
Watch Week 1 of the college football season like a professional scout with this handy viewing guide: 
College football fans rejoice, our long wait is finally over!
True, there were seven games serving as a small appetizer a week ago, but a full, delicious main course will be served over the holiday weekend, and we'll be highlighting the best prospects that professional evaluators will focus on in the top matchups.
As the season goes on, varying themes will be explored in this brief introduction. We'll identify NFL prospects catapulting up draft boards, highlight the most talented positional groups, and focus on key conference showdowns. 
But for Week 1, let's keep it simple and just focus on the best players in the biggest games. Enjoy!
Colorado at TCU (Noon ET on FOX and the FOX Sports app)
It isn't often that a team coming off a historic run to the national title game gets overshadowed by a visiting opponent, much less one that won only one game last season. But that's the case here, where "Coach Prime" and his Buffaloes are hoping to stampede the Horned Frogs, the 16th-best team in the country in the preseason AFCA Coaches poll. 
While the cameras might be on new Colorado head coach Deion Sanders, scouts will be focusing much more attention on his son, quarterback Shedeur Sanders, a 6-foot-2, 215-pound junior who followed his father to Boulder after the duo dominated at Jackson State, going 23-3 overall and winning back-to-back Southwest Athletic Conference championships. 
Colorado's Shedeur Sanders, Travis Hunter among top newcomers
Football fans old enough to remember Deion Sanders in the NFL (and MLB) will no doubt recall his remarkable athleticism. His son is also a gifted athlete very capable of hurting defenses with his legs. More important to scouts is the fact that Shedeur, a former four-star recruit, is also a legitimately talented passer, completing 68% of his passes for 6,983 yards and a sparkling 70 touchdowns against just 14 interceptions in two years at the FCS level. While he has a bit of an extended delivery, Sanders possesses a legitimate NFL arm, with both the velocity and touch to stretch a TCU defense that gave up an average of 47 points in its final three games last year.
That includes a 65-7 loss to Georgia in the national championship. And notably, the Frogs did not have the services of cornerback Tre'Vius Hodges-Tomlinson, the Jim Thorpe Award winner, as the nation's top defensive back. Hodges-Tomlinson was one of eight Horned Frogs drafted from last year's team (tying a school record), including the star tandem of quarterback Max Duggan and wide receiver Quentin Johnston, but plenty of talent remains on Sonny Dykes' team, including an even better prospect at cornerback in Josh Newton. 
The 6-foot, 190-pound Newton teamed with Hodges-Tomlinson to form one of the best cornerback duos in the country a year ago. Newton initially played wide receiver at the University of Louisiana-Monroe, but made the switch to corner in 2019 and has starred since, recording 27 pass breakups, including 12 (with three interceptions) a year ago to earn First Team All-Big 12 honors. His experience at wide receiver is clear in his understanding of his opponent's intentions, showing very good route awareness and poise with the ball in flight, turning to locate it and slapping it away with terrific hand-eye coordination. 
Utah State at Iowa (Noon ET on FS1)
While the aforementioned Newton hopes to give TCU its third Thorpe Award winner in the past four years (joining Hodges-Tomlinson and 2020 winner Trevon Moehrig), Iowa's Cooper DeJean will likely deserve strong consideration, as well.  
DeJean saw time at cornerback, safety, outside linebacker and punt returner for the Hawkeyes last season, earning First Team All-Big Ten accolades from the league's media (Second Team from coaches), as well as Music City Bowl MVP honors. The 6-foot-1, 207-pounder recorded 79 tackles, 13 pass breakups and five interceptions last season, returning a school-record three of those interceptions for touchdowns.
DeJean was moved all around Iowa's defense because he's a natural playmaker with a bloodhound's nose for the football. While his 40-yard dash time will be sure to draw plenty of interest from scouts in the pre-draft process, DeJean plays very fast. He has the swivel hips and greasy knees to change directions fluidly, and he has an exciting late burst to close. 
Hawkeyes fans are hopeful that Michigan transfers Cade McNamara and Erick All breathe some life into an Iowa offense that averaged just 17.7 points per game. While that may be the case, defending Iowa is still about controlling the box, which is why Utah State middle linebacker MJ Tafisi Jr. has a chance to shine on Saturday.
Tafisi did precisely that over the first eight games of last season for the Aggies, earning Honorable Mention All-Mountain West accolades despite missing the final five games due to injury. He recorded 69 tackles, including nine tackles for loss. At 6-foot and 250 pounds, Tafisi is a traditional downhill run-stuffing middle linebacker, whose greatest attributes are his physicality and diagnostic skills. Unfortunately, while his football IQ is good, Tafisi uses his head a little too much, at times, dropping his helmet on contact. Most importantly, this leaves him vulnerable to injury. From a football perspective, it also causes Tafisi to lose sight of his target, resulting in some missed tackles when he fails to wrap up.
Ohio State at Indiana (3:30 p.m. ET)
With defenders dominating the conversation thus far, let's switch to the country's most gifted receiver, Ohio State's Marvin Harrison Jr., a consensus top–five projection in next spring's draft.
The hype surrounding Harrison is both deafening and deserved. At 6-foot-4 and 205 pounds, Harrison quite literally towers over opponents, but he possesses remarkable body control for such a large receiver, contorting his body with Gumby-like flexibility to make circus catches look routine. 
Because he plays the same position that his father played to earn a spot in Canton, some will understandably seek comparisons between the two. Senior is certainly smaller (measured in just under 6 feet and 181 pounds at the 1996 Combine) and I believe he was even faster. That's saying quite a lot, as the Buckeyes' Heisman Trophy candidate says he expects to run in the 4.3s, as his father did (if my memory serves correctly) during his Pro Day workout at Syracuse. Harrison did not run at the 1996 Scouting Combine. There is no question that "Junior" is bigger and stronger. Both are exceptional route-runners with a rare combination of agility, speed and body control. 
As dominant a talent as Harrison is, since CJ Stroud is now slinging passes for the Houston Texans, there is a chance his statistics (77 catches for 1,263 yards and 14 TDs in 2022) drop this season. The Buckeyes boast yet another superstar at receiver in Emeka Egbuka and Buckeyes head coach Ryan Day only committed to Kyle McCord as his starting quarterback earlier this week, with Devin Brown expected to also take snaps. 
As such, don't be surprised if Indiana attempts to bracket Harrison and frustrate Ohio State's quarterbacks. If the Hoosiers are able to challenge the Buckeyes Saturday, Western Michigan transfer Andre Carter could play a key role. 
The 6-foot-5, 270-pounder registered 68 tackles with 13.5 for loss and seven sacks a season ago, earning Second-Team All-MAC honors. As his school-listed size suggests, Carter is more stout than speedy off the edge, but he times the snap nicely and pairs his upper and lower body well, dipping and ripping through the reach of would-be blockers with steady acceleration around the corner. He is at his best latching onto ballcarriers and 'rassling them to the ground, showing pro-caliber length and strength.
Marvin Harrison Jr. previews the upcoming season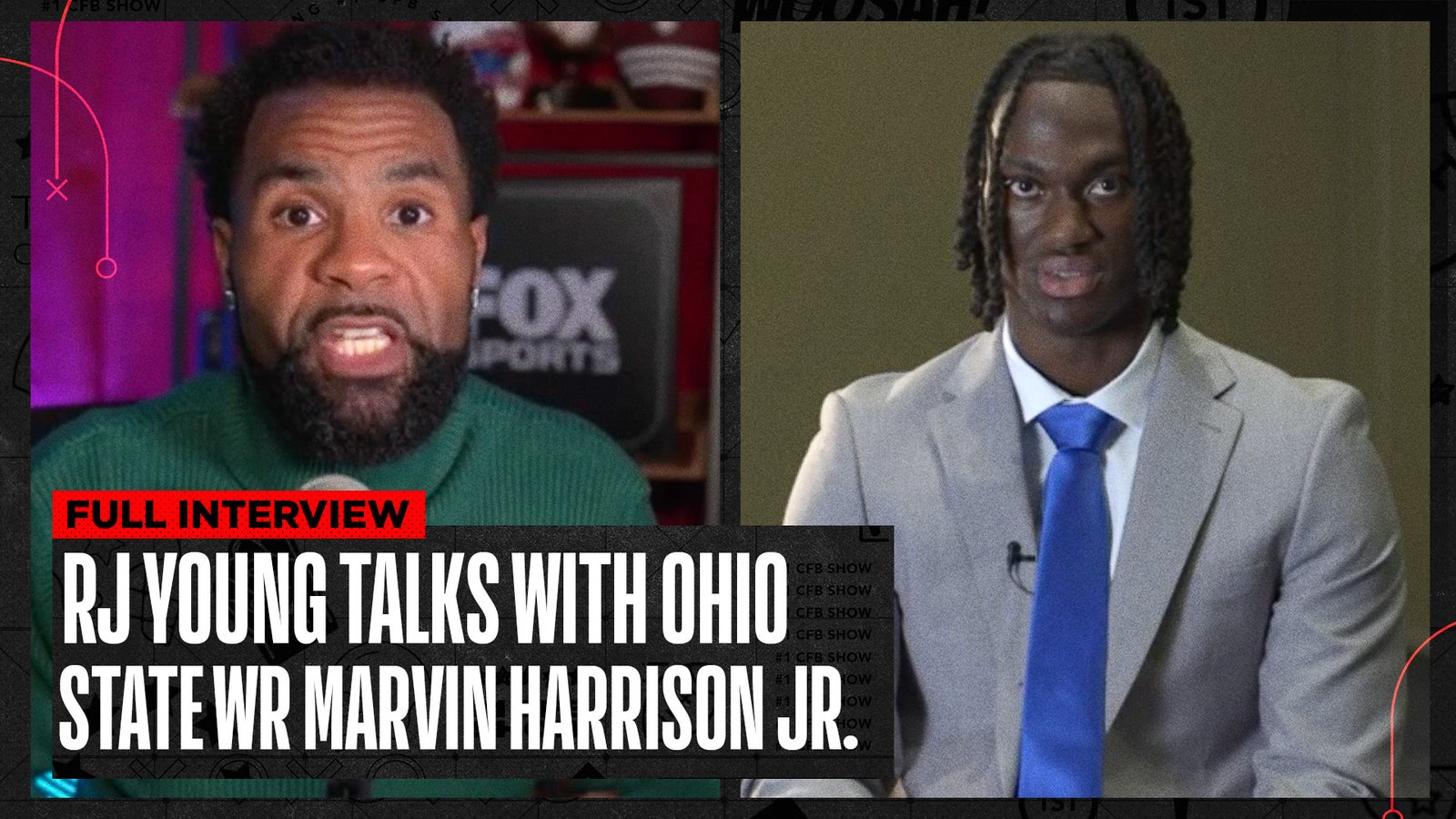 Rice at No. 11 Texas (3:30 p.m. ET on FOX and the Fox Sports app)
The revolving door at quarterback in Columbus might be a season-long issue. That is not expected to be the case in Austin, according to Longhorns head coach Steve Sarkisian, though speculation has sizzled all summer long that ballyhooed recruit Arch Manning might overtake incumbent starter Quinn Ewers. 
As noted in my breakdown of the quarterbacks scouts are most eager to see this fall, Ewers lacks ideal physical traits. But the accuracy and poise he flashed a season ago has Sarkisian and scouts intrigued. With star running back Bijan Robinson no longer in Texas to lean on, Sarkisian will once again have to earn his as a quarterback guru and play-caller, and I expect Ewers to take significant strides this year, as a result. 
Speaking of flashes, Saturday's tilt also offers an intriguing quarterback prospect on the other side of the field in the well-traveled JT Daniels, who landed at Rice after previously being at USC, Georgia and West Virginia. Critics will suggest that Daniels might be more qualified as a travel agent than a pro quarterback given his circuitous route but the 6-foot-3, 210-pounder is still just 23, and he's completed 62.9% of his passes for 6,947 yards and a respectable 45-25 career touchdown to interception ratio while earning starts at each stop. 
Daniels will be aided by another name football fans might recognize. Rice's top receiver is Luke McCaffrey, the younger brother of San Francisco 49ers' star running back Christian McCaffrey and the son of longtime Denver Broncos' wideout Ed McCaffrey. A former quarterback, himself, Luke, originally signed with Nebraska but emerged last year as a potential NFL prospect by catching passes rather than throwing them, hauling in 58 passes for 723 yards and six scores.
West Virginia at Penn State (7:30 p.m. ET)
The aforementioned Daniels may very well put up better numbers at Rice than he did a year ago in Morgantown, but he isn't likely to see better protection, as West Virginia boasts one of the nation's top centers in Zach Frazier, voted a Fourth Team All-American last year. 
The burly 6-foot-3, 310-pound Frazier earned a starting spot at left guard as a true freshman during the COVID-shortened 2020 and made the switch to the pivot two years ago. According to the Mountaineers, during that time, Frazier has allowed a total of four sacks, including just one last season. 
Frazier's experience shows in his ability to recognize defenses and anticipate twists and stunts up front. He's quick and coordinated with good balance to shuffle laterally in pass protection, and he has the bulk and leg drive to generate movement in the running game, as well. That said, Frazier and the Mountaineers face a formidable matchup in Happy Valley, as the fans will be in full force, and the Nittany Lions are one of the country's most aggressive and creative blitzers. 
That's why those looking for stellar offensive line play may want to take the easy route and just watch Penn State left tackle Olu Fashanu, the 20-year-old wunderkind who earned a first-round grade from the NFL Advisory Committee last season after just nine career starts.   
It isn't often that the word "graceful" enters your mind when watching the 300-plus pound behemoths along the line of scrimmage, but it does with Fashanu, who just moves so easily despite his massive 6-foot-6, 317-pound frame. If James Franklin and Penn State really do make the national title run some are forecasting this season, Fashanu will quite literally play a "big" role in them getting there.
LSU at Florida State (Sunday at 7:30 p.m. ET)
Two other perennial powerhouses hoping to make national title runs square off Sunday night in a key inter-conference showdown in Tallahassee. As one might expect, future NFL picks will be all over the field in this contest, including at quarterback, where both Jayden Daniels (LSU) and Jordan Travis (FSU) rank among the most intriguing candidates for next spring's draft. 
The 6-foot-4, 210-pound Daniels is a talented passer who completed a career-high 68.6% of his passes last year with 17 touchdowns against just three interceptions in his first year of SEC competition after previously starring at Arizona State. Where he truly stands apart from the rest of this year's quarterback class, however, is with his scrambling ability. He's equal parts shifty and smooth, accelerating easily in and out of the pocket to keep opposing pass rushers at bay. That could prove critical on the road in this contest, as the Seminoles boast one of the country's best in Jared Verse, who is just as swift upfield as Daniels is attacking downhill.
Rather than "just" highlight these nationally-recognized stars, let's close out this week's extended preview with an introduction to one of my favorite "breakout" candidates in LSU middle linebacker Omar Speights, a transfer from Oregon State.
Pac-12 fans are already quite familiar with Speights, who started 39 games over the past four seasons in Corvallis. Frankly, the 6-foot-1, 235-pounder showed enough there to have been drafted a year ago, but I expect him to become a much more celebrated player in Baton Rouge — perhaps even emerging as a potential Butkus Award candidate — as his physicality will be on a much larger stage for voters and scouts to appreciate. 
Rob Rang is an NFL Draft analyst for FOX Sports. He has been covering the NFL Draft for more than 20 years, with work at FOX, Sports Illustrated, CBSSports.com, USA Today, Yahoo, NFL.com and NFLDraftScout.com, among others. He also works as a scout with the BC Lions of the Canadian Football League. Follow him on Twitter @RobRang.
---
COLLEGE FOOTBALL trending
---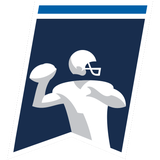 Get more from College Football Follow your favorites to get information about games, news and more
---