NEW YORK — Stroll through the grounds of Citi Field and the reminders that an icon was in town were everywhere.
Bigger than usual crowds formed around the Home Run Apple at the entrance to the stadium. Little kids loudly lamented that their favorite player was injured. A fan held up a sign that said, "PLEASE USE MY LIGAMENT." The crowd booed when he was intentionally walked, robbing those in attendance of watching a two-way unicorn take another at-bat before their very eyes. 
Everyone — Mets, Angels and baseball fans alike — wanted a piece of Shohei Ohtani. Anything would do. And Ohtani, robbed of fully expressing his many gifts, still delivered. Because of course he did.
One day after the baseball world learned its best player had torn the UCL in his right elbow for the second time in his unimaginable career, Ohtani and the Angels flew to New York for a three-game series. The timing was uncanny. Rather than sitting with this still fresh and raw news of a UCL tear in a calmer environment, Ohtani found himself in the nation's largest media market, facing reporters with unending questions about his injury and his future.  
But Ohtani never answered those questions. Not just yet, anyway. Adept at disappearing into the backrooms of the visitor's clubhouse, Ohtani was set on remaining publicly silent about his injury until, at least, he has more answers. In his place, Angels general manager Perry Minasian and skipper Phil Nevin attempted to respond to the media's inquiries. What we learned is that Ohtani, even in injury, is still very much running the show.
"He's going to play," Minasian said on Friday. "Him and his representation are going to come up with a plan. As we sit here today, he's going to play until he tells us he's not."
We don't yet know if Ohtani will undergo Tommy John surgery for the second time in five years. We don't yet know how severe his injury is, and the grade or level of the UCL tear. We don't yet know the outcome of his second opinion. It's ominous, but it's a real possibility that the days of Shohei Ohtani, the starting pitcher, are behind him.
What we do know is that Ohtani is still playing. No, he won't pitch for the rest of the season, but he can certainly still hit. The designated hitter went 3-for-9, including two doubles and a triple, with five walks, two stolen bases, an RBI and three runs scored against the Mets in his first series since we learned of his UCL tear. 
These weren't run-of-the-mill hits either. With Ohtani, hardly anything ever is. His 115 mph double in his second at-bat against Kodai Senga on Friday was the hardest-hit ball of the entire three-game series. Let that sink in. No other player, not even the all-powerful Pete Alonso, hit a ball harder this weekend in New York than Ohtani, the guy who is playing with a torn UCL. It's surreal. 
The improbability and outrageousness of Ohtani's talent since the day he stepped on a baseball diamond has got his teammates and peers believing he will once again step on the mound and be a two-way player again.
"There's no doubt in my mind," Mike Trout said when asked if he believes Ohtani will return from his injury as both a pitcher and a hitter. "He always wants to be on that field."
"That's the thing with him, he's got a lot of ways to impact the team" Mets reliever Adam Ottavino said. "He should still get the most money, I think. Even if he never pitches again, he's still a guy everybody's gonna want. But I do think, people who think that you can like, just pitch 70 games and it's easy or something, they don't have any idea. The thing that blew my mind is he would pitch the whole game and hit the next day. I don't know if that contributed [to the injury] or what, but that's the thing you gotta worry about."
While Ohtani continues to hit, the Angels are clearly feeling the pressure of the sport's biggest star getting injured on their watch. On Friday, Minasian appeared calm and light as he revealed the Angels did not test or receive imaging of Ohtani's elbow until this past week, when an MRI confirmed the UCL tear. That's curious information, given that Ohtani had dealt with arm fatigue and finger and hand cramps earlier this month, which caused him to miss one start. 
Ben Verlander provides new Information on Shohei Ohtani's Injury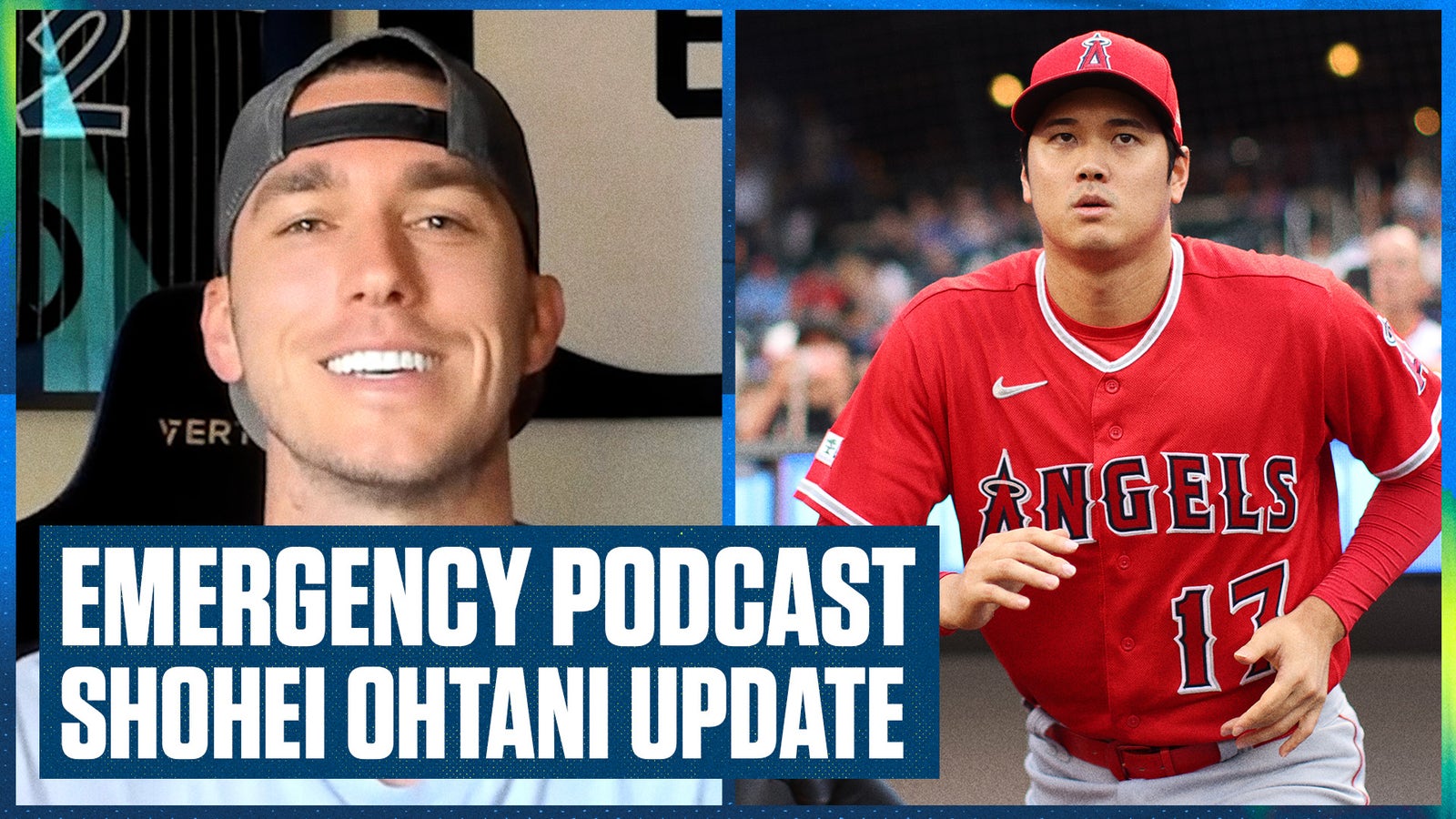 Feeling the pressure and perhaps wanting to diminish some of the blame the industry has placed on the Angels for Ohtani's injury, Minasian got in front of the press again on Saturday. The GM's face was glistening with sweat and a red rash had developed on the right side of his neck. This time, Minasian clarified that the Angels offered an MRI to Ohtani for his previous ailments, but it was the Japanese slugger and his representatives that declined the testing. 
This injury wasn't on the Angels' shoulders, Minasian implied. It was Ohtani who refused previous imaging that was offered well before he tore his UCL. 
"Maybe now I can go to Japan," Minasian said, laughing a bit, as reporters pulled their microphones away and cameras were turned off. 
The one thing Minasian made clear Saturday, as he revealed little else about Ohtani's injury or future, is that all the power, just as it is when he's in the box or on the bump, is in Ohtani's hands. How Ohtani chooses to handle his UCL tear is up to the Japanese slugger and his agent Nez Balelo, Minasian said. Ohtani will determine if and when he'll get Tommy John surgery. Ohtani and his cabinet were the ones who determined he would play in the second game of the Angels' doubleheader Wednesday, mere minutes after he learned his UCL was torn. 
"It's his decision to play," Minasian said. "And we'll support him." 
Really, Ohtani is operating with unchecked power. The Angels have already done their part in trying to keep Ohtani in Anaheim long term. They supported him at the trade deadline — and mortgaged their future — by buying starter Lucas Gioltito and other players they believed would fill the roster holes necessary to make a playoff push. It didn't work. Los Angeles is 7-16 since the trade deadline and 10.5 games out of the final American League wild-card spot. 
Now, the days of Ohtani wearing No. 17 could be coming to a controversial close. The baseball icon is only a couple of months away from entering the sport's most fascinating free agency to date, with hundreds of millions of dollars potentially squandered. 
What's the impact of Shohei Ohtani's injury on his pending free agency?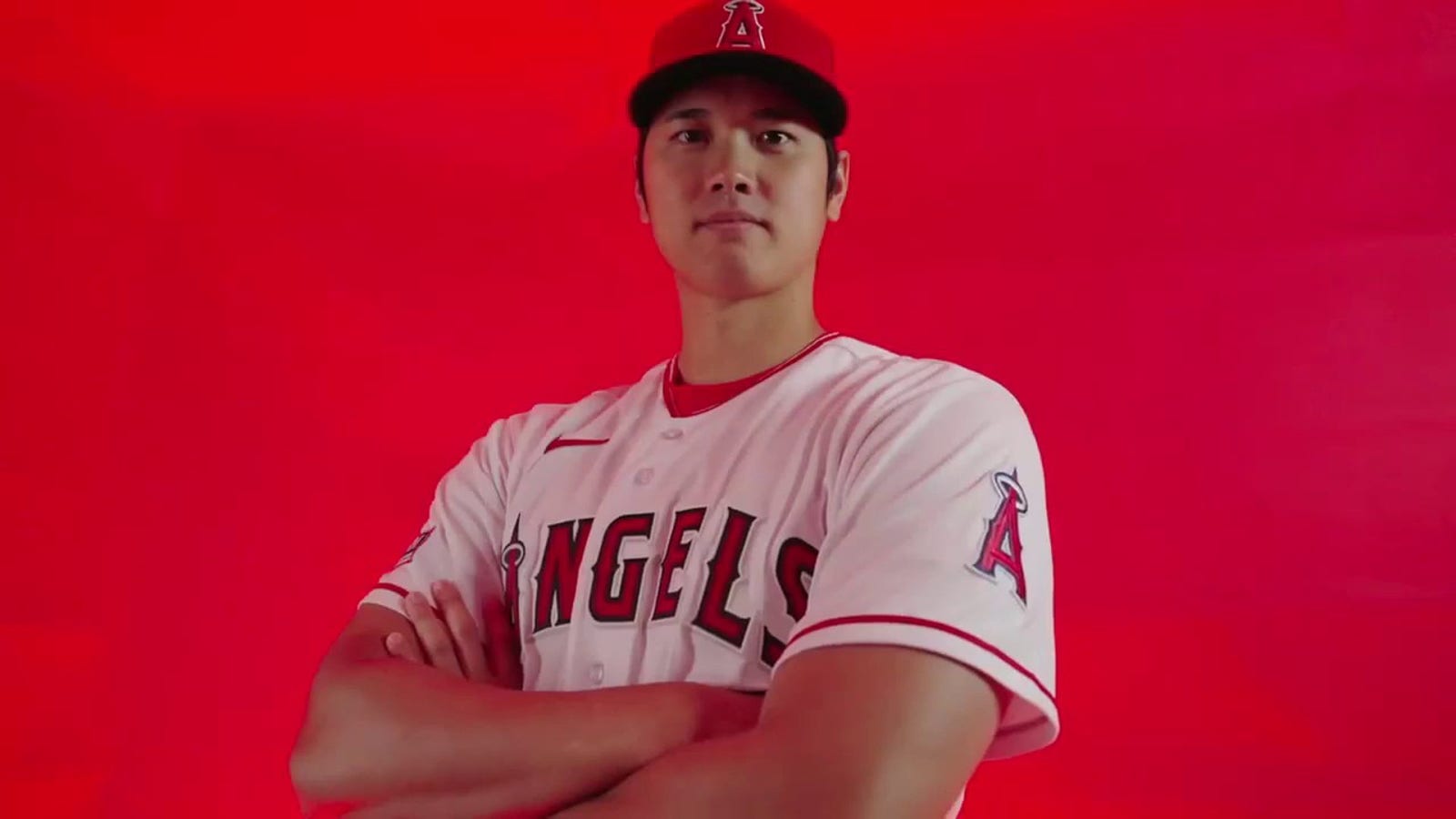 What Ohtani decides to do next remains significant. If he chooses to continue playing the rest of the season, perhaps in an effort to add to his MLB-leading 44 home runs and MVP campaign, that will delay his surgery until October. In this scenario, Ohtani will need that much longer to rehab and get back on the field. If he chooses to undergo surgery earlier, his next team, be it the Angels or a new organization, will reap the rewards of Ohtani in their lineup that much sooner into the 2024 season.  
And speaking of his next team, Steve Cohen's Mets are expected to still be in the mix this winter for the two-way superstar. The Mets attempted to get Ohtani's attention this weekend after his hard-hit foul ball on Saturday broke a section of an LED screen in right field. Moments later, Ohtani ripped a 109.6 mph double into right.
"We're sending you the bill for that, Shohei," the Mets' jumbotron read as Ohtani stepped to the plate later in the evening. 
The bit continued on the video board Sunday: "Please don't break anything else, Shohei."
While the Mets' messages were playful, the Angels wouldn't even joke in such a manner with their franchise face. As his free agency approaches and with his golden right arm compromised, you can't help but wonder what type of control other teams would concede to Ohtani moving forward if he were to sign with them. Right now, the Angels are allowing him to call all the shots. It's not exactly a new strategy. Their decision to let Ohtani run the show is at least part of why he signed with them in the first place. The Angels supported his desire to pitch and hit full time, and to do it his way. That arrangement contributed to his brilliance and his breakdown.
Soon, Ohtani will be fielding offers from other clubs that might not give him all that autonomy (Ohtanomy?). So, there's no reason for Minasian and the Angels to change the script now. Part of their leverage in potentially keeping Ohtani is letting him know he runs the show. 
This past weekend in New York, the Mets welcomed some of their largest crowds of the season. Citi Field got the memo, too. It's Ohtani's world, and we're all just living in it.
Deesha Thosar is an MLB writer for FOX Sports. She previously covered the Mets as a beat reporter for the New York Daily News. The daughter of Indian immigrants, Deesha grew up on Long Island and now lives in Queens. Follow her on Twitter at @DeeshaThosar. 
---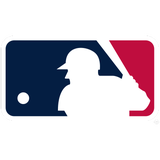 Get more from Major League Baseball Follow your favorites to get information about games, news and more
---