Spanish FA president Luis Rubiales has issued a new apology for kissing Jennifer Hermoso on during the  2023 FIFA Women's World Cup awards ceremony, however, he maintains that it was a "mutual and consented act."
"At no time was there any aggression," Rubiales said in a statement released Friday. "Indeed, there was not even the slightest discomfort, but an overflowing joy in both.
"I repeat: with the consent of both parties, both in the affectionate hugs, and in the peak and subsequent farewell full of affectionate mutual gestures, that occurred on the medals delivery stage."
The apology came after a Spanish government legal panel opened a case against the suspended Rubiales for kissing Hermoso on the lips without consent after Spain won the Women's World Cup.
Miquel Iceta, acting minister of culture and sport and the government's sports council that is linked to the legal panel announced the move on Friday.
Rubiales has come in for a storm of criticism and calls for his resignation for his behavior during and after the recent World Cup final in Sydney.
FIFA has already suspended Rubiales for 90 days while it studies the case, so the Spanish decision will have little immediate effect. The FIFA suspension, which can be extended for 45 days more, bans Rubiales from his posts as president of the Spanish Football Federation and a vice president of UEFA.
Spain is hoping to remove him independently of the FIFA process
Iceta said that while the government cannot directly suspend Rubiales, as was its intention, it will ask the legal panel to consider suspending him provisionally.
"We still believe that his acts should be considered very serious" faults, Iceta said.
"When the eyes of the world were played on our players, his acts caused damage to our sport and our country that is difficult to repair."
The legal panel said Rubiales' behavior would be studied for two possible cases of serious misconduct.
The government hoped the panel would recommend very serious misconduct, a category that would allow the state's sport body to ban him provisionally with a view to eventually declaring him unfit to hold the job.
Rubiales can be disqualified for up to two years if found guilty of serious misconduct.
The panel decision does put more pressure on Rubiales.
FIFA suspended Rubiales last Saturday, a day after he made a defiant speech claiming the kiss was consensual and he was a victim of a witch hunt. He refused to resign and was applauded by a majority of Spanish federation members present at the nationally televised meeting.
One of those who applauded, Spain men's coach Luis de la Fuente, apologized on Friday for having clapped, saying, "I made a human error. It was inexcusable."
The player involved, Jenni Hermoso, has denied Rubiales' claim that she consented to what he called the "mutual" kiss during the Aug. 20 medal ceremony after the Spanish victory.
In a statement last Saturday, Hermoso said she considered herself the victim of abuse of power and accused the federation of trying to pressure her into supporting Rubiales.
The federation initially hit back by saying she was lying and it would take legal action against her. But following the FIFA suspension, the federation on Monday urged Rubiales to step down.
On Tuesday, the federation suspended Rubiales' wages and ordered him to return the federation car, his laptop and mobile phone.
Rubiales has not been heard from since last Friday. He has been left with virtually no supporters. His mother staged a brief hunger strike in a church in southern Spain, demanding justice for her son and calling on Hermoso to rectify her stance.
Meanwhile, support for Hermoso from Spanish and international officials, athletes and celebrities was overwhelming.
On Friday, the president of the Spanish Olympic Committee, Alejandro Blanco, said he urged Rubiales "to say sorry, explain what he did and then, without doubt, consider resigning."
On Thursday, Spain women's star Aitana Bonmatí was voted best player of the year and used her acceptance speech at the UEFA awards ceremony to voice support for Hermoso.
"As a society, we cannot allow the abuse of power in a working environment or disrespect," Bonmatí said on stage in Monte Carlo. "To all women who are suffering the same thing as Jenni, we're with you."
Earlier in the week, the United Nations Human Rights office said in a social media message, "We join Spain's Jenni Hermoso and all those working to end abuse and sexism in sport. Make this a turning point."
There is no time limit for the legal panel to make a ruling in the case.
Reporting by The Associated Press.
FOLLOW
Follow your favorites to personalize your FOX Sports experience
---
FIFA WORLD CUP WOMEN trending
---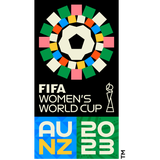 Get more from FIFA Women's World Cup Follow your favorites to get information about games, news and more
---