Ralph Vacchiano
NFC East Reporter
When John Mara turned over his franchise at the end of the 2021 season he believed he had already found his franchise quarterback. He also understood that few outside of his organization actually believed him.
Even the new regime of general manager Joe Schoen and head coach Brian Daboll needed a year to see for themselves, to make sure Daniel Jones was worth all the money he was about to get. And every time a new teammate arrived from somewhere else, they came with questions about the quarterback that needed to be answered, too.
"People definitely had a lot of questions, for sure," said receiver Isaiah Hodgins, who joined the Giants from the Buffalo Bills last November. "I think he put a lot of the league on notice last year. I think those conversations (stop) when you have good performances like he did. A lot of people were probably talking bad (about him).
"Then he has the season that he had last year."
That season Jones had last year spoke volumes about the 26-year-old, and reinforced the faith the Giants organization has had in him since former general manager Dave Gettleman made him the sixth overall pick of the 2019 draft. In basically his fourth full season as a starter (he took over for Eli Manning in Week 3 of his rookie season), Jones completed 67.2 percent of his passes 3,205 yards and 15 touchdowns. He also cut down on his interceptions, throwing just five, and fumbled the ball away only three times. And on top of that, he was one of the NFL's best running quarterbacks, rushing 120 times for 708 yards and seven touchdowns.
On a team with one of the worst receiving corps in the league, behind a mediocre-at-best offensive line, he carried the Giants to the playoffs, with the help of Saquon Barkley (1,312 yards rushing, 338 receiving). And in the playoffs, he even won a game on the road in Minnesota, completing 24 of 35 passes for 301 yards and two touchdowns in the 31-24 win.
It was all enough to convince the Giants to give him an eye-popping, four-year, $160 million contract with $82 million in guaranteed money. Never mind that it was the going rate for a franchise quarterback, and that if the Giants hadn't paid it they either would've had to give him a $32 million franchise tag — which almost certainly would've meant losing Barkley to free agency — or let him walk and start over with somebody else. It just raised more questions and more doubts from every corner of the NFL.
Can Daniel Jones really be worth $40 million per year?
The first thing Jones' teammates noticed about their quarterback after he signed the richest deal in franchise history is that they really didn't notice anything different at all.
"Still coming in every morning and staying late at night," said defensive tackle Dexter Lawrence. "Daniel is a grinder."
"I always say this when anyone asks me: He doesn't get enough credit for how hard he works and the time that he puts in," added new Giants receiver Parris Campbell. "When I first got here, just seeing him in the weight room just grinding and putting into work, watching film, whatever it is — this dude, he's grinding all hours of the day."
Can Daniel Jones take the Giants to the next level?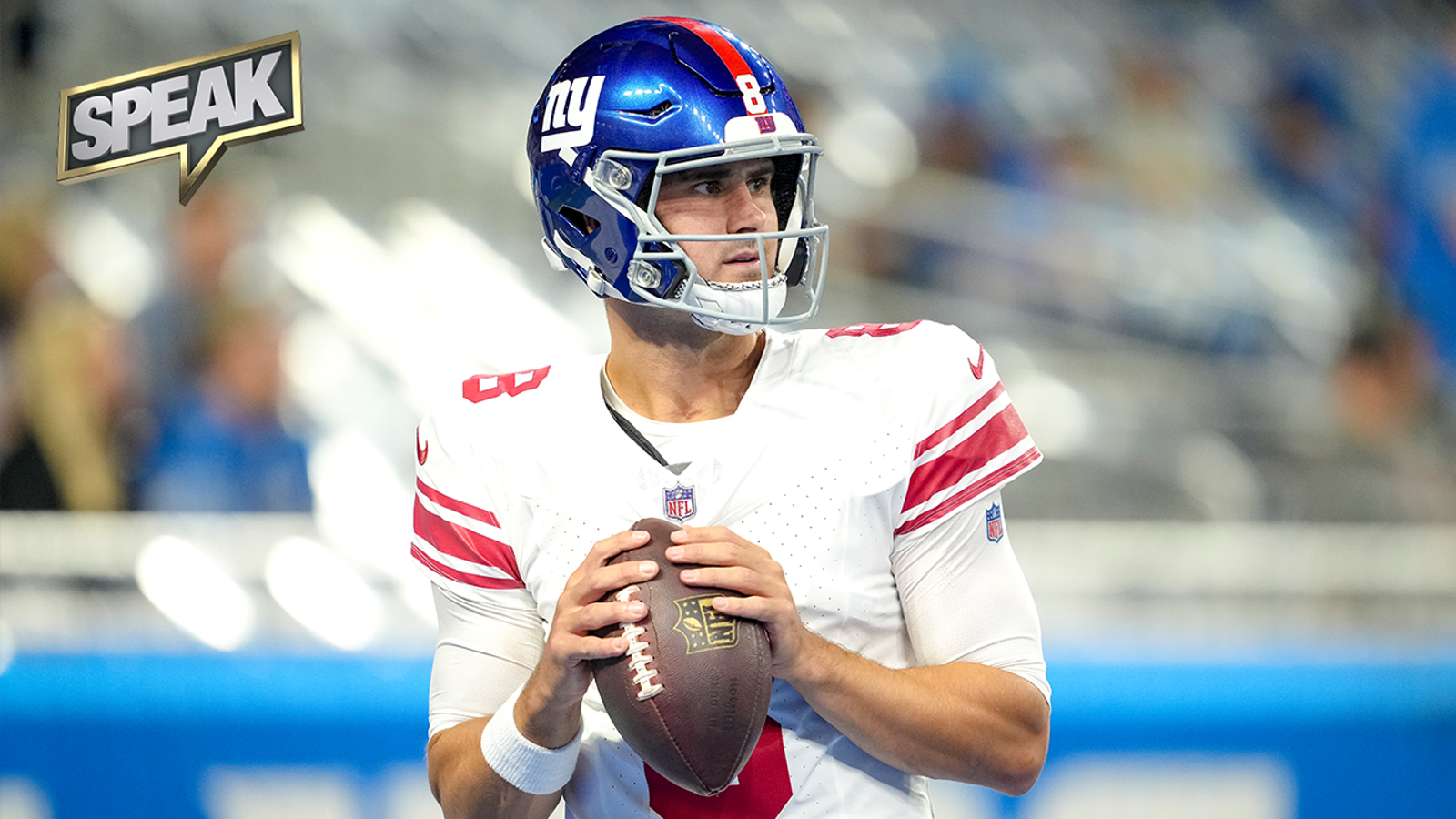 It's the way Jones has been since he arrived four years ago and began his short apprenticeship behind Giants legend Eli Manning. He has always been Manning-like in his approach to the game, from his work ethic, to his leadership behind the scenes to his unfrazzled demeanor on and off the field. And by all accounts he seemed to work even harder this offseason, putting on a little more muscle just to make sure his body could take whatever pounding it gets.
It remains an open question, though, whether Jones' Manning-like work ethic will ever lead to a Manning-like performance. Last year was undoubtedly a big step, but his numbers — particularly in the passing game — weren't exactly spectacular. They certainly couldn't compare to Manning's best years when he regularly threw for 4,000 yards and 25 touchdowns or more.
Of course, the comparison isn't exactly fair. Jones is asked to run far more than Manning ever was. And Manning had receivers like Plaxico Burress, Amani Toomer and Odell Beckham to work with. Jones spent last year with three receivers who weren't projected to be in his top 5 when training camp began. His leading receiver was Richie James (57-569-4), whom they didn't even bother resigning this offseason. The best weapon was probably Hodgins, who had just 33 for 351 yards in his eight games with the team.
It's hard to argue that any of Jones' receivers last season would've been in the top two on any other team in the league.
Yet he found a way to do the most important thing — win. He willed the Giants to nine wins and their first playoff berth in six seasons and only their second playoff berth in the last 11 years. And he did enough to convince them to open their vault, even upping their final offer literally in the last minute before the franchise tag deadline to get a deal done.
Giant expectations for Daniel Jones under new deal?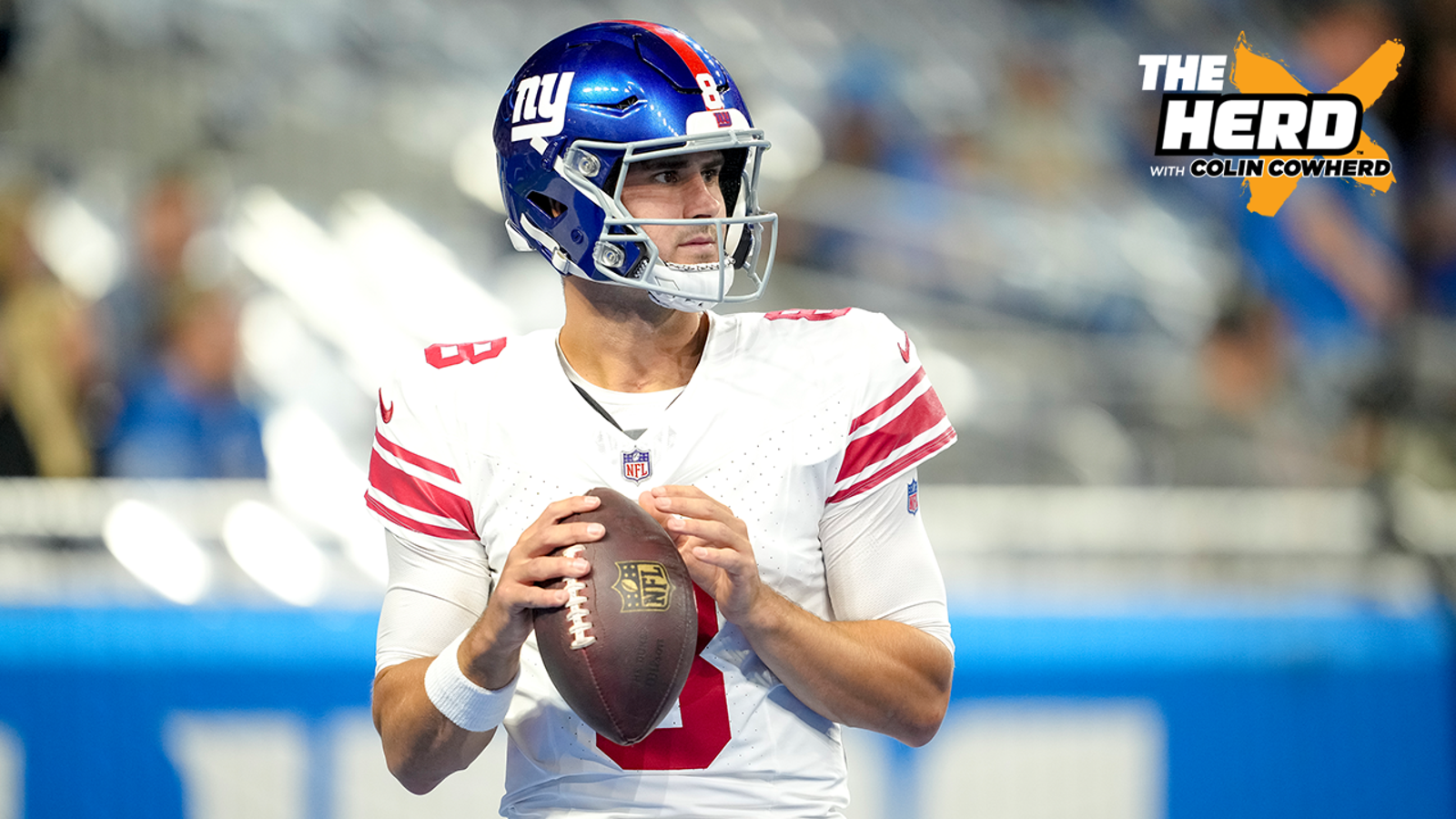 Now comes the hard part, though. He has to prove to the world he was worth the investment.
"I expect him to have the mentality of 'I'm going to show everybody why I deserve this money,'" said Giants receiver Sterling Shepard.
"I think some people may see it that way," Jones conceded. "To me, it doesn't change anything I'm doing. Doesn't change my routine or how I'm going to go about my work or my business."
Maybe not, but the money definitely changes the perception. Like it or not, Jones will now be judged by the financial company he keeps. He is now one of only 11 quarterbacks making $40 million or more per season. He makes a salary in the range of Aaron Rodgers ($37.5 million per year), Dak Prescott ($40 million), Josh Allen ($43 million) and even Patrick Mahomes ($45 million). 
Maybe nobody expects him to become Allen and Mahomes overnight. But Jones' ranked 15th in passing yards last season, behind Russell Wilson and David Carr and more than 1,000 yards behind Geno Smith. And he ranked 21st in touchdown passes, tied with Marcus Mariota (who did it in three fewer games) and behind Andy Dalton, Davis Mills and Justin Fields.
Surely, for $40 million per year, the Giants can expect a little more than that.
Is Daniel Jones the best QB of his draft class?
And they have reason to hope they'll get it. The Giants made sure to protect their investment by adding some weapons this offseason — particularly with a trade for tight end Darren Waller, who figures to be the centerpiece of their new offensive plan. They also strengthened their receiving corps by signing Campbell and drafting the speedy Jalin Hyatt. Receiver Darius Slayton compared the Giants' arsenal to "a bunch of Ferraris".
Maybe that's a stretch, but there's no doubt there's better talent and depth in the passing game than the Giants have ever had in Jones' career.
"I think with Daniel he knows that we have his back and that we believe in him, and it was our job to get him generators," said Giants assistant general manager Brandon Brown. "Dabs speaks about generators and not just guys that are run-after-catch, but guys that can be quick-strike players, guys that can create open windows for him.
"It all just lends itself to him being more confident and us gelling and finding our groove earlier."
There's no question that the added weapons have added to Jones' confidence. He was clearly feeling it during training camp this summer, looking sharper than he ever has before. He certainly appeared to be throwing harder and with more of a purpose. And everyone in the organization swears there is a noticeable difference in his confidence, too.
And it's not just because of the surrounding talent. It's also because of the general sense of stability. He endured three head coaches and four offensive coordinators in his first four seasons. That feeling of upheaval is gone as he heads into his second full season under the offense brought in by Daboll.
"Year 2 is always just a little bit easier for everybody," said offensive coordinator Mike Kafka. "Especially when you start brand new with a whole staff and you're getting to understand everybody, and you're looking to build trust and build relationships. Year 1 was kind of that first part of the process. Working into year two, there's a lot more comfort, there's a lot more familiarity."
"Absolutely," Jones added. "I think having run a lot of these plays now for a year and seeing a lot of the looks, gotten through the reads. I think the more you do anything, the more repetitions you have, the better you get at it."
Daniel Jones confident in Giants' offensive weapons
That's what the Giants were counting on, and that's how it seems to have played out this summer. Jones has always been popular among his teammates. But they've absolutely raved his swagger, leadership and the calm command he has of the huddle and the locker room this year.
"He's poised, he's confident, and you can see it when he plays," said Giants safety Xavier McKinney. "You can see it in the locker room. You can see it really everywhere."
"I just like his even-keeled nature," Waller added. "First and foremost, he just has a calm spirit about him. It's not too high or too low, it's staying in the middle. You can tell by the way that he's navigated so many adversities in the noise of his career, that's something he's focused on, and it's paying dividends for him now."
The real dividends the world wants to see, though, are the ones that come when the season starts on Sept. 10. What he did last year was terrific. The way he's performed this summer has been impressive. But what comes next is what's important. Can he lead the Giants to the playoffs again? Can he play like a quarterback who deserves to be paid in the $40 million-per-year range?
His teammates are convinced he will. They even believe he's motivated to prove it, even if Jones insists the contract doesn't come with any added pressure at all.
"I never really felt like I needed to show other people," Jones said. "I feel like I'm doing it because I want to do it, because I enjoy doing it and I'm trying to be as good as I can be. That doesn't change regardless of what the contract situation is."
Maybe not to him, but it does to everyone else. That's his new reality. His performance is going to be measured against his paycheck every single game. Jones is no longer just a quarterback — he's a $40 million quarterback. And the world is watching to see if he's good enough to make that investment pay off.
Ralph Vacchiano is the NFC East reporter for FOX Sports, covering the Washington Commanders, Philadelphia Eagles and New York Giants. He spent the previous six years covering the Giants and Jets for SNY TV in New York, and before that, 16 years covering the Giants and the NFL for the New York Daily News. Follow him Twitter at @RalphVacchiano.
FOLLOW
Follow your favorites to personalize your FOX Sports experience
---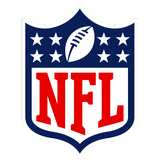 Get more from National Football League Follow your favorites to get information about games, news and more
---