Henry McKenna
AFC East Reporter
Bill Belichick clearly knows Miami Dolphins quarterback Tua Tagovailoa can throw the deep ball. The New England Patriots geared up a defensive game plan with a design to prevent big plays. 
While Tagovailoa earned an unfair reputation as The Guy Who Can't Throw Deep, he has completely upended that evaluation. The QB faced a question this week about whether he thought anyone still doubted his deep-throwing abilities. Tua scoffed and said: "I don't care." Tagovailoa is, in fact, so dangerous with the deep ball that the smartest defensive mind in the NFL (Belichick) forced the Dolphins QB to win with the quick passing game and the running attack.
That's what Tua did. 
And he beat this novel defensive concept that receiver Braxton Berrios admitted he'd never seen before.
"They did something completely different," Berrios told FOX Sports after the game. "We kind of expect a twist, but it was completely different. We just adjust in-game. Go to the sideline and try to see what we can pick up on."
Has he ever seen a look like that?
"No, nothing like that," Berrios said. 
What was surprising about the base defense, which featured three high safeties?
"It was a weird look," receiver River Cracraft told FOX Sports. "It was unpredictable and they're good at disguising. That's what they do. They've always been like that. So you just gotta adjust on the fly."
Even so, Tagovailoa spent the game torturing Belichick's defense with paper cuts. Small slices but exasperatingly painful. The Dolphins won, 24-17 on Sunday night at Gillette Stadium. Tagovailoa is now 5-0 against Belichick.
"It was a unique game plan," coach Mike McDaniel said. "I think guys did a pretty solid job of adjusting to the weird spots the guys were in."
Tagovailoa closed out the first half against the Patriots with a drive where he went 7 of 7 for 69 yards and a touchdown. Miami went up-tempo for the drive and looked like it was in complete control of the game. Tagovailoa dropped a dime to Berrios to get the Dolphins inside the 5-yard line, with an arcing pass sneaking into the window between defensive backs Marcus Jones and Christian Gonzalez.
Some games, the Dolphins rely almost completely on Tyreek Hill and Jaylen Waddle. So Belichick seemed to force Tua away from those two guys. That didn't bug Tua either. He targeted nine different receivers and six of those pass-catchers had 20 yards or more.
Was Hill, who finished with five catches for 40 yards and a touchdown, fazed by what New England was doing defensively?
"Nope, not fazed at all," Hill told told FOX Sports.
It wasn't perfect. Tagovailoa lost his cool in the fourth quarter, with a deep attempt for Hill that was an effort to test rookie Christian Gonzalez. But the cornerback showed why the Patriots picked him in the first round. Gonzalez tracked down the ball, severely underthrown to Hill. And the cornerback (6-foot-2) won the contested catch against the much shorter Hill (5-foot-10). But New England couldn't punish Miami for the turnover. The Patriots went three-and-out. And the Dolphins then punished the Patriots for their missed opportunity.
When the Dolphins got the ball back, Raheem Mostert went 43 yards on the first play of the drive. New England nipped at Miami's heels all the way to the end. But McDaniel held on.
"I kind of knew going into this game that [Mostert] was going to have a big game because of the focus on the details that he had," Hill said. "I kinda knew it. I just wish I could've told people to put him on their fantasy team."
The Dolphins offense might not have put up 36 points like it did in Week 1. But Miami remains in the conversation as the best offense in the NFL. They withstood the kitchen sink and the bathroom sink and a few PVC tubes, too. That defensive formation was a trip.
"Three high safeties," Berrios said. "They were rotating and rolling down so you can get multiple looks from that. But still, that base alignment was new. … They tried to keep everyone in front of them and that was the point [to shut down the deep game] of the three safeties. Just play top down and make us earn it down the field. … We put together some really, really good drives. Some long ones. It was a chess match." 
It wasn't just the Patriots defense that did wild stuff. The craziest example? Well, on a Dolphins' field goal attempt, special-teams standout Brenden Schooler came in motion (like he was Hill streaking across a formation) and timed his rush with the snap. 
He easily slipped into position for an incredible block. It was the kind of wrinkle for which Belichick has grown famous. (And it's the kind of wrinkle that, as NBC's Cris Collinsworth noted, other NFL teams will surely copy.)
On defense, Belichick clearly custom-fitted his game plan to stop Tua, with extra defensive backs and a seemingly vacant box. It was a sign of tremendous respect for Tua. 
"I think they do a tremendous job with adjusting in game," Tagovailoa said. "And that's really a big, big thing I would say for any Bill Belichick defense. … You can see one thing, and then if you hit an explosive or something happens on that, you can expect something to change."
After this game, Belichick will have to go back to the drawing board. Or, he'll have to hope New England's offense can score more than 17 points.
For the second straight game, the Patriots defense refused to let the team get too lopsided. Matthew Judon and company fought to keep New England alive, just as they did in their Week 1 loss to the Philadelphia Eagles. 
"I know we lost. I know it looks bad. You start [0-2]. But it's not a bad team," Judon said after the game. "I don't think we're about to hang our head up here or in the locker room."
But no matter how many opportunities the defense seemed to give Mac Jones and the offense, they didn't seem to capitalize. 
[Do you want more great stories delivered right to you? Here's how you can create or log in to your FOX Sports account, follow your favorite leagues, teams and players and receive a personalized newsletter in your inbox daily.]
That was a credit to defensive coordinator Vic Fangio, whose fancy and frenetic fronts toyed with New England's offensive line. Even without top pass-rusher Jaelan Phillips, the Dolphins managed seven QB hits and four sacks. They also held New England's rushing attack to 3.5 yards per carry — despite the Patriots boasting Rhamondre Stevenson and Ezekiel Elliott.
The Dolphins left no doubt they are one of the best football teams in the NFL. There might still be some questions about whether they're a complete football team, given their defense forced Tua into a shootout in Week 1. But clearly they're not hopeless after holding the Patriots to 17 points on Sunday night.
Miami's start this season has been as good as they could have hoped for. They faced down demons against the Chargers, a team that stumped them last year. And then Miami got a win in the AFC East. 
Prior to joining FOX Sports as the AFC East reporter, Henry McKenna spent seven years covering the Patriots for USA TODAY Sports Media Group and Boston Globe Media. Follow him on Twitter at @henrycmckenna.
---
NFL trending



2023 NFL Week 2 betting trends: Tua covers, LaFleur dominates, Unders cash again


2023 NFL Week 2 odds, predictions: Picks, lines, spreads, results for every game


Rams' Sean McVay has the ring, but 49ers' Kyle Shanahan has betting edge





2023 NFL odds: Is Brock Purdy a top-15 quarterback?


Browns receiver Amari Cooper questionable to play Monday vs. Steelers


FOX Super 6 NFL contest: Chris 'The Bear' Fallica's Week 2 picks





2023 College Football, NFL odds: Best bets for Colorado-Colorado State, Raiders-Bills


2023 NFL Power Rankings Week 2: 49ers, Cowboys climb; Giants, Bears plummet


2023 NFL Week 2 odds: Best bets, including Niners, Bengals to cover

---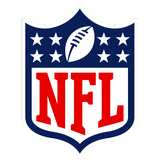 Get more from National Football League Follow your favorites to get information about games, news and more
---